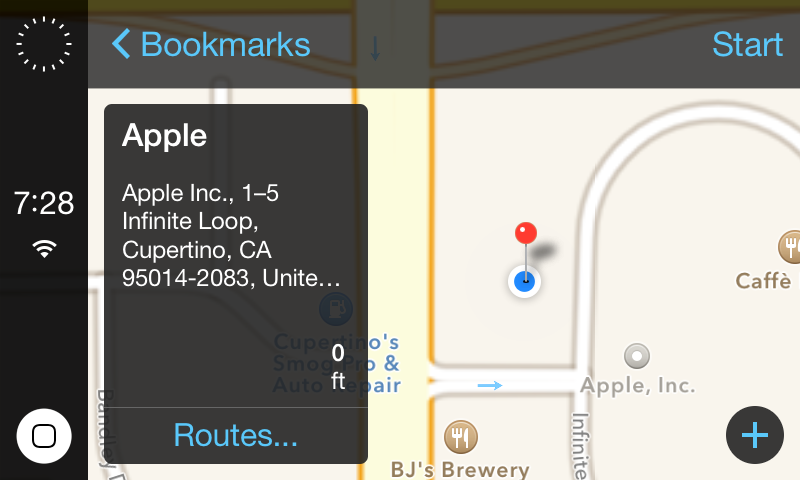 It's been nearly a year in the making since iOS in the Car was announced, but next week it appears Apple are finally ready to bring it's car-optimised mobile operating system to vehicles.
According to a recent report, Apple are working with Volvo, Mercedes-Benz, and Ferrari as the first partners that will feature iOS in the Car integration in their upcoming car models.
The article does not specifically mention the branding of iOS in the Car, but the article claims the drivers will be able to use Apple Maps for navigation on the car's onboard entertainment system, as well as watch movies, make calls, and send text messages using Siri.
The technology group will next week launch its first in-car operating system with Ferrari, Mercedes-Benz and Volvo as it attempts to take the lead in a fierce race to dominate tomorrow's smart cars.

The deal marks the first time that Apple is embedding its software in devices other than its own branded products. The choice of the Ferrari, Volvo and Mercedes-Benz is seen to be in keeping with the US tech group's high-end phones.
Apple iOS in the Car ETA?
The report goes onto say that the announcement is expected to debut next week at the Geneva Motor Show where the manufacturers will show off the new technology, and no doubt the Apple iOS in the Car branding will take shape.
The initiative was said to have hit some issues earlier in the year, whether that was partnership issues, or operational problems scaling iOS to the various in-car entertainment systems, but if the report is accurate we could begin seeing Apple's implementation and Siri guiding cars as soon as next week.
What do you think? Are you excited to see Siri and Apple's technology powering your in-car entertainment? Let us know in the comments below.