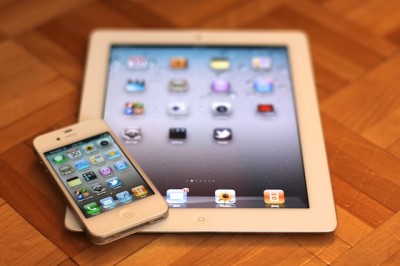 Giving further credence to the widely-held belief that the iPhone 5 is likely to surface before the end of the year, DigiTimes is reporting that component manufacturers have begun preparing parts for an October launch.
Taiwan-based companies included in the supply chain for iPhone 5 and iPad 3 have begun to prepare materials for the production of the two devices, which are likely to make their debuts in September and to hit the market in October, according to industry sources. … The sources pointed out that Apple only plans to launch one model of the new iPhone, while iPad 3 has just recently been added to the production schedule with both set to be produced in small volumes in August and the volume will start picking up in September and October.
The report also suggests that the iPad 3 is expected to ship around the same time as the iPhone 5 – a much more aggressive timetable for Apple, who usually follow 12-month refresh cycles reasonably religiously.
With increased competition in the tablet market, it's possible that Apple may look to maintain their dominance by releasing yet another field-leading device, but we'd take this rumor with a grain of salt until further information becomes available.