Update: Apple has issued a press release stating the live stream will also be available on their website.
There's only a few hours left before WWDC 2013 at Moscone West kicks off and a new icon just appeared on my Apple TV that is going to make the whole event a lot more enjoyable.
We've seen iOS 7 already leaked, or at least what is expected to be the new flat UI that Jony-Ive has been heavily involved in. We're also expected to see a new MacBook lineup as well as some other bits and pieces detailed in our roundup here.
Apple has decided to bring backs its "Apples Event" channel on the Apple TV, meaning WWDC 2013 will be streaming live.
A similar channel appeared prior to the iPad Mini event last October and Apple later revealed it would be also streaming the media event through its website. Apple is yet to confirm if WWDC 2013 will be streaming through their website, although it is expected it will be given the presence of the App on the Apple TV, which is similar to the October event.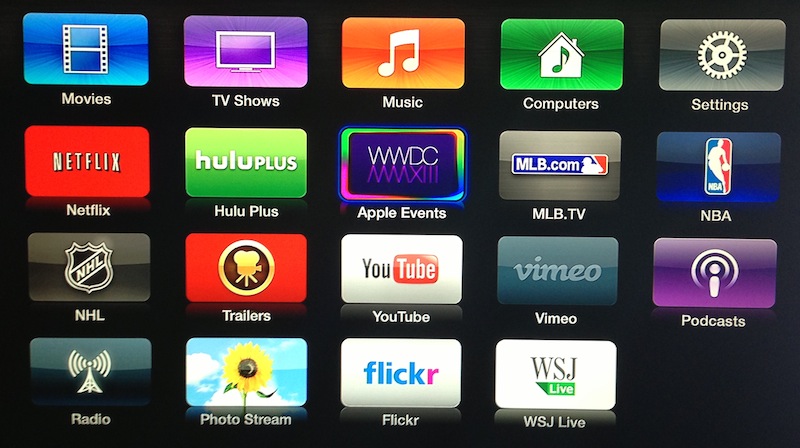 Relive WWDC 2013 History
Whilst there are still a few hours left until WWDC 2013 kicks off, why not watch the previous Apple events and keynotes? Apple has included videos of its previous events in the Apple TV app, just in case you want to relive history.
As mentioned, it is expected Apple will offer a live stream of WWDC 2013 through its website, but it is still yet to be confirmed.
WWDC 2013 kicks off at 10:00 AM Pacific, we'll be watching, will you?