Soccer (or football if you're in Europe) is the world's favourite game. So, it's little wonder that the apps world is also so keen on trying to gain our attention when it comes to the Beautiful Game.
This competitiveness makes it great for soccer fans everywhere – and the ability to keep up with play from real games, or to play games ourselves – is an absolute boon for today's soccer-mad fans everywhere. We can keep close tabs on everything wherever we may be. But of course you knew that, right!?
The hard part is deciding which ones to choose from the world of soccer apps out there – but don't worry because we've done the donkey work for you.
Obviously, which apps you want depends on what you're trying to do. If you're a gamer, then we've included a couple on the list that you may not know about but which are well worth checking out (whether you want to put your hand in your pocket or not).
If, on the other hand, you'reinto gambling on your soccer in a big way, then you're going to want to be able to see games live, if, for example, betting in play is your thing. But again, fear not as there are also apps on the list for you.
The Best iPhone Soccer Apps
So, to get the ball rolling, let's take a look at theSky TVsoccer app in the UK. This has the distinct advantage of being free of charge and it means you no longer need to spend your Saturday afternoons glued to the TV screen when the sun is shining and you'd rather be catching some rays in the park or garden.
You can do the same job with numerous other apps, but this is one of the best.
With the UK's Sun and The Times (newspapers) app, you can keep close tabs on all the big moments in the English Premier League's matches, but you'll need to make a subscription to get past the newspaper group's paywall. However, it's still a good app.
OK, something for gamers now with theFootball Manager Handheld2014 version. This will cost you £6.99 if you're in the UK (currently around $10.50). If you're soccer gamer, you'll probably already be familiar with the all-time classic Football Manager – so the handheld 2014 is the portable version of the same thing and just as good for devotees.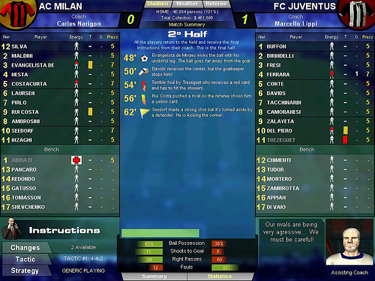 There are a few modifications to it to help you play on boring journeys or whilst commuting, so it has fewer options than the desktop version, but has saved all the best bits for fans – and this one really is for true fans of soccer as it always has been. It's great fun mixing theoretical teams from the past and present, in particular.
Back to the information stuff now – and theFourFourTwoStats Zone app, which is again free of charge. This app gives users full statistical analysis of all the English Premier League games. It gives you access to things like shot counts, possession stats, pass maps and player work rates. This makes it perfect for statisticians and amateur analysts – as well as gamblers who like to study the market before making their decisions. And again, they can do this whilst travelling or commuting or maybe whilst sitting at their desks when pretending to work!
OK, time for another game, but a far cheaper one at just 69p (around one dollar) forNew Star Soccer. This game seemed to grab everyone's attention over the last 18 months or so and it's easy to see why. This really is one of the most effective soccer simulation games available anywhere – which makes it compulsive for those who want to play but are sitting on a bus, train, plane or in someone else's car.
With New Star Soccer, you're in charge of the soccer career of an up-and-coming young player. And he has some real troubles of his own – from high-maintenance girlfriends to commitments to sponsors and the games themselves, of course. It is great fun stuff for a few pennies.
Another great game simulator for iPhones is the Score! Classic Goals – another free app. This game enables you to score goals with dexterity – flicking deft chips, or sending thunderbolts into the back of the old onion bag – if your fingers and thumbs are agile enough that is. This is great fun for real players and wannabes alike. And the best thing about it is that all the goals scored are re-enactments of some the best strikes in international soccer history.
Last but not least, you may want to check out the free app TeamStream. This comes from US sports reporters The Bleacher Report and enables users to pick their favourite teams then scrapes relevant stories and tweets from the worldwide web. It is great stuff for fans.