[app url="https://itunes.apple.com/us/app/elephantbites-life-one-bite/id829417395?ls=1&mt=8″]
Developed by David Elgena, ElephantBites is an innovative to-do app which takes big projects, or as the app calls them 'elephants', and breaks them down into small, actionable 'bites'.
When you first open up the app you're met with a quote from Creighton Adams that reads "When eating an elephant, take one bite at a time." It's a quote that sums up the aim of ElephantBites, a productivity app that has gamified the humble to-do list.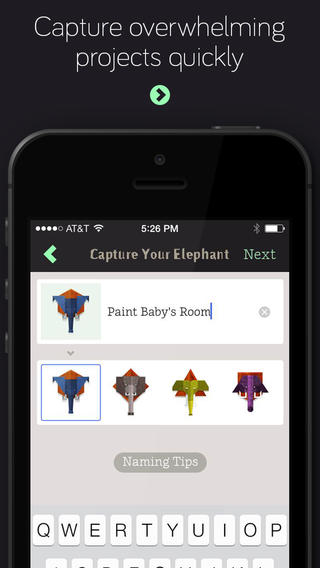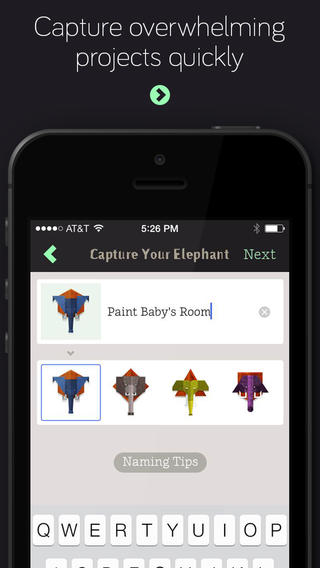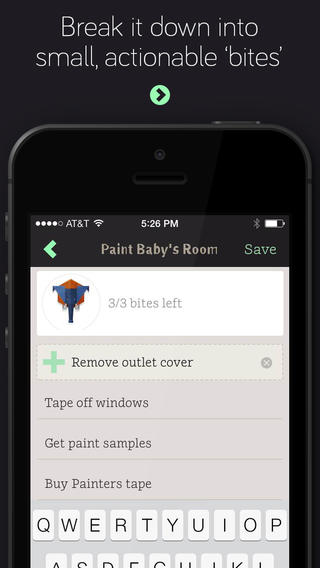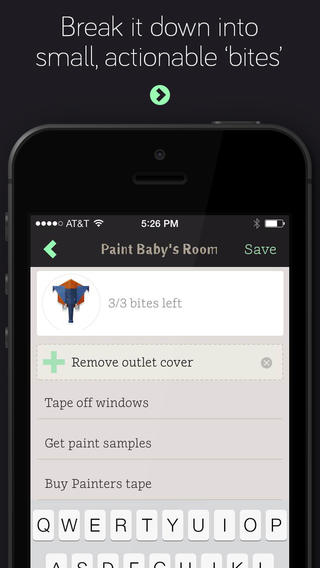 Once you've added your first project, you can start adding bites – small tasks which can be ticked off as you go. The interface is clear and simple, with intuitive gestures such as swipe-left to mark a task as complete, swipe-right to delete. You can also re-order the tasks by tapping, holding and dragging them up or down the list.
You can view the status of all of your projects from one screen where progress bars show you how many bites have been completed for each. When you complete a project you earn an elephant trophy which is designed to remind you of your accomplishments.
Whilst the to-do list is a crowded app genre, ElephantBites does set itself apart from the pack with its originality and easy of use.
Download ElephantBites today for $0.99 from the App Store.
ElephantBites requires iOS 6.1 or later. Compatible with iPhone, iPad, and iPod touch. This app is optimized for iPhone 5. Follow Tapscape for reviews of all the best iPhone productivity apps.