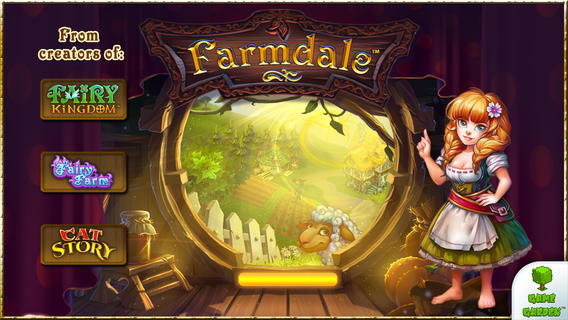 [app url="https://itunes.apple.com/app/id858467950″]
Developed by Game Garden, Farmdale is a build-your-own-farm simulator in a similar style to Farmville, but is set in more of a fantasy realm and also featuring additional content and quests.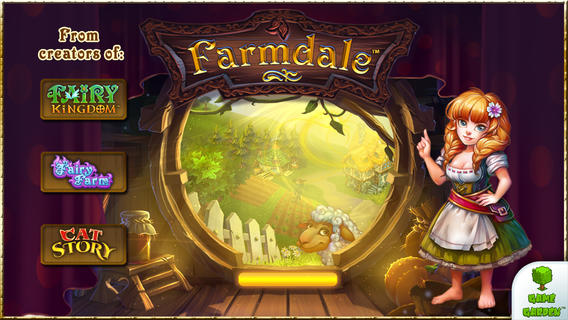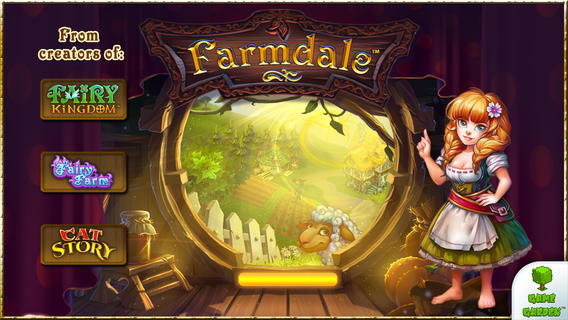 The game starts with a short tutorial from a girl name Gili Girdleboom where you"re shown the basic game mechanics of planting, clearing and harvesting. You"ll begin by growing wheat which yields you grain, gold and experience points that help you level up.
You create "plots" in Farmdale by tapping on bare ground and then you can select which crops to plant, with different types of vegetables becoming available as you progress through the game. Fruit trees are unlocked at level 11 and you can grow everything from apples to pomegranates.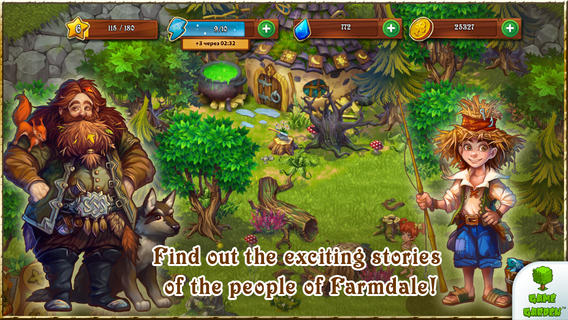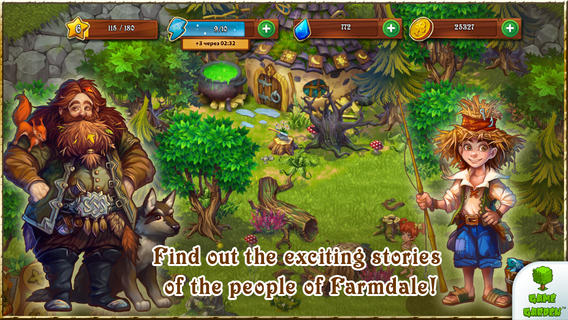 You soon also have access to a number of animals that you can rear, beginning with chickens. Chickens require "feed" which can be made from wheat once you reach level 3. Higher levels unlock cows, pigs, boars, goats, sheep and more.
The game environment in Farmdale is probably best described as something akin to the Shire from Lord of the Rings, with your starting homestead bearing an uncanny resemblance to Bilbo"s house, Bag End. It"s cosy and inviting, with music featuring windpipes and birds chirping.
The interface is easy to understand but is quite "busy" and some of the online casino buttons and menus are small and difficult to navigate at times. You can zoom in and out using pinch-zoom, which I found helpful whilst playing to make things clearer.
Quests in Farmdale predominantly revolve around growing a certain number of one particular crop or performing tasks. Performing a task, like feeding, watering or harvesting requires "energy" which regenerates over time. You can buy more, but if you want to avoid paying then you"ll have to wait for awhile before playing again once you"ve used it up.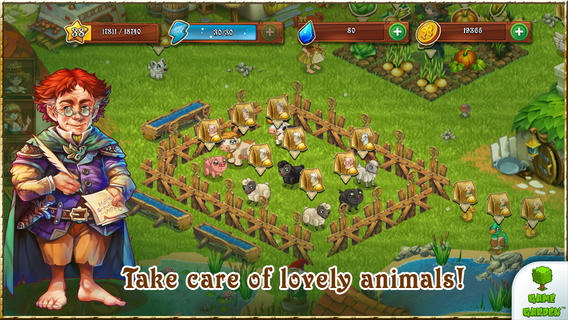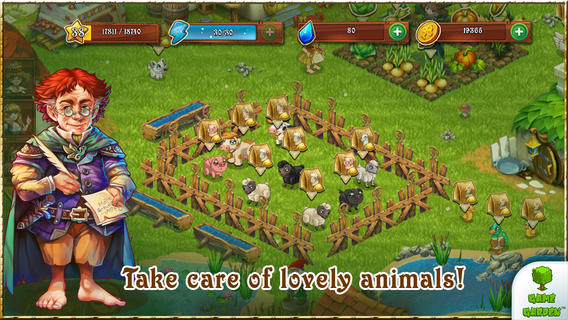 Farmdale is a free-to-play title but does have in-store purchases. The premium currency in Farmdale is crystal, and can be used to speed up production. Download the game today and try it for yourself.
Farmdale requires iOS 6.0 or later. Compatible with iPhone, iPad, and iPod touch. This app is optimized for iPhone 5. Follow Tapscape for the best iPhone game reviews.