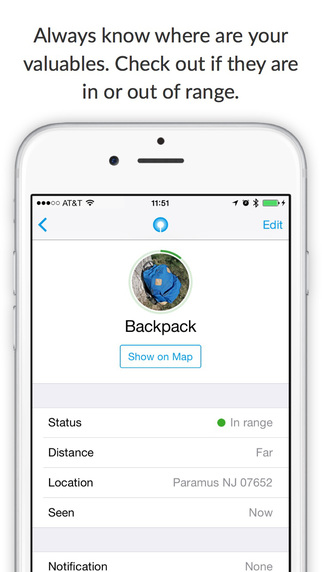 [app url="https://itunes.apple.com/us/app/find-my-stuff-find-you-keys/id976103154″]
Introduction
If there's one thing that constantly happens to me no matter how much I try to avoid it it's losing things. Furthermore, there seems to be some objects that get randomly sucked into a vortex no matter where in my house I put them. Sad thing is, these are usually important school things or of course, keys and phones after a good night out with some mates.
Do you also have things that always end up lost like me? The list goes on and on, for instance, I've bought several lighters the past week and my guitar picks seem to really hate me. Maybe it's because I suck at guitar playing or maybe it's black magic—good thing we're featuring a great app that can help you out with this. I present to you our savior, Find My Stuff by Open Media.
Using Find My Stuff to find stuff
Using Find My Stuff is really easy as pie, because it automatically detects any beacon you attach to it. All beacons are supported as it immediately detects Estimote, Kontakt.io, Jaalee, Radius, Roximity, TwoCanoes, BlueUp, BlueCats, Blue Station,Glimworm, Gem Tot and Red Bear B1.
The features of Find My Stuff are not concluded with this, however. Using a map you can always keep track of where your stuff is and you even get an estimate to how far your objects are in real time. If one of your objects is missing or it's stolen, Find My Stuff cleverly gives off a notification alert making sure you are always on track with your items.
You can also use your iCloud to support the app and your stuff on multiple devices, which is also a really nifty thing as you are always updated no matter what device you are working on. All in all, Find My Stuff works seamlessly and it really is a life-safer for those messy people out there like me.
Tapscape's final thoughts on Find My Stuff
Find My Stuff is beautifully designed and responds very well to everything I need. I haven't encountered any glitches or technical bugs and the features are very impressive for such a straightforward concept. The best thing is that it comes for free, so get your beacons, get the app and start tagging your stuff so you'll always be safe.
Find My Stuff requires iOS 8.0 and is compatible with iPhone and iPad