Price: $6.99 Score: 10/10 Category: Games
Produced by Phosphor Games Studios, Horn is the first iOS game to be launched under Zynga's Partners for Mobile Program. A hotly-anticipated 3D adventure title for iPhone and iPad, Horn was released on the App Store earlier today.
Set in a beautifully detailed and ancient landscape, Horn is a 3rd person action-slash-puzzle game in the tradition of Legend of Zelda.
You play as a young blacksmith's apprentice who awakes to find that all of the people and animals in his village have been transformed into towering monsters by a curse – and only you have the power to free them.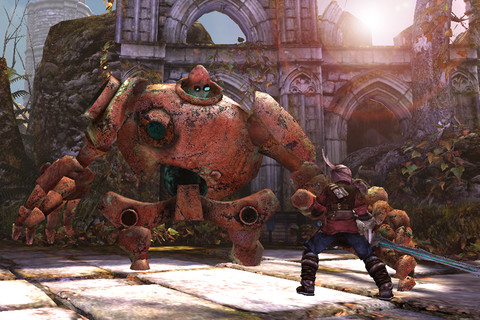 Armed with a crossbow, sword and musical horn (read: ocarina) you must travel through vast open lands and solve a number puzzles to reverse the curse on your homeland.
Featuring rich 3D medieval-style environments and 3rd person gameplay, it's hard not to draw immediate comparisons between Horn and the hugely popular Infinity Blade series on iPhone and iPad.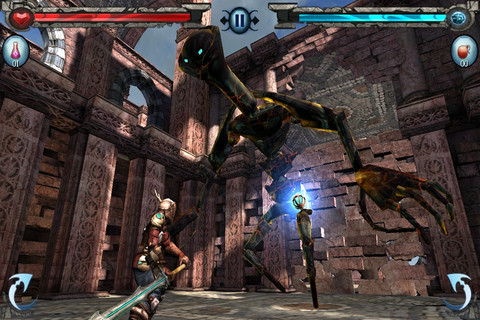 While Horn certainly sits squarely in the same genre as Infinity Blade, and no doubt was partly inspired by it, Horn brings some welcome additions to the table.
Unlike Infinity Blade, Horn does not run 'on rails' and you can explore the 3D world at your leisure and engage in far more immersive and realistic combat with your foes.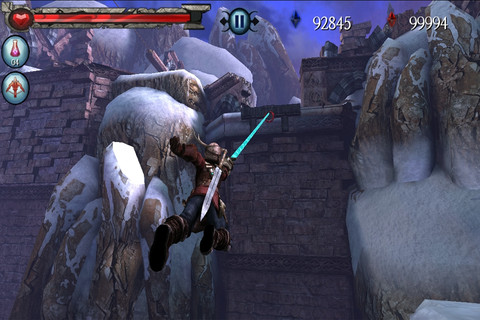 Horn pushes the graphical capabilities of the iPhone and iPad to their limits, and unless you're packing an iPhone 4S or iPad 3 you can expect your gaming experience to be less than ideal. But with the iPhone 5 and the iPad Mini just around the corner, its best to push the envelope than shy away from it.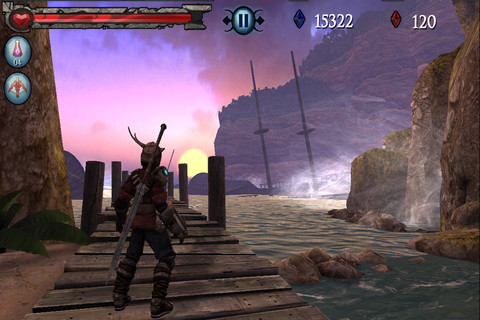 An epic journey with an engaging plot and rich visuals, Horn is undoubtedly one of best iPhone games of 2012.
Horn is available on iPhone (iTunes) and iPad (iTunes) for $6.99 and is coming soon to Tegra-powered Android devices.
http://itunes.apple.com/us/app/horn/id549350579?mt=8