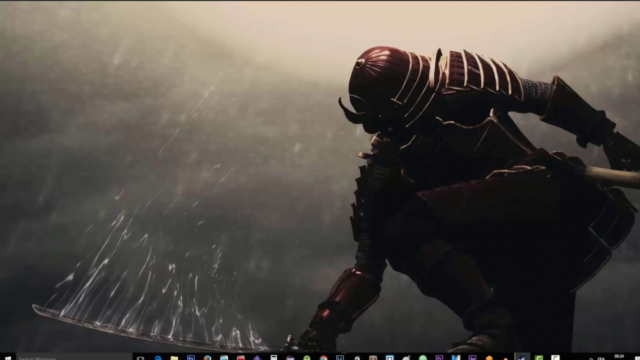 Using live wallpapers is a fantastic way to make your computer's background more attractive and exciting. In this writing, we will show some different methods to help you on how to set live wallpaper on windows 10. Believe us! The process will not be as complicated as you think. Scroll down to discover now!
How To Set Live Wallpaper On Windows 10
Here are some different ways that you can refer to set a video as Live wallpapers Windows 10 to make your desktop background more eye-catching.
Using The Desktop Live Wallpapers App
The first and simplest way for your windows 10 is to use the Desktop Live Wallpapers feature from the Windows Store. This app allows users to set video as the computer's background easily and quickly.
You can search for "desktop live wallpaper" in the Windows Store or download the app if your computer does not already have one.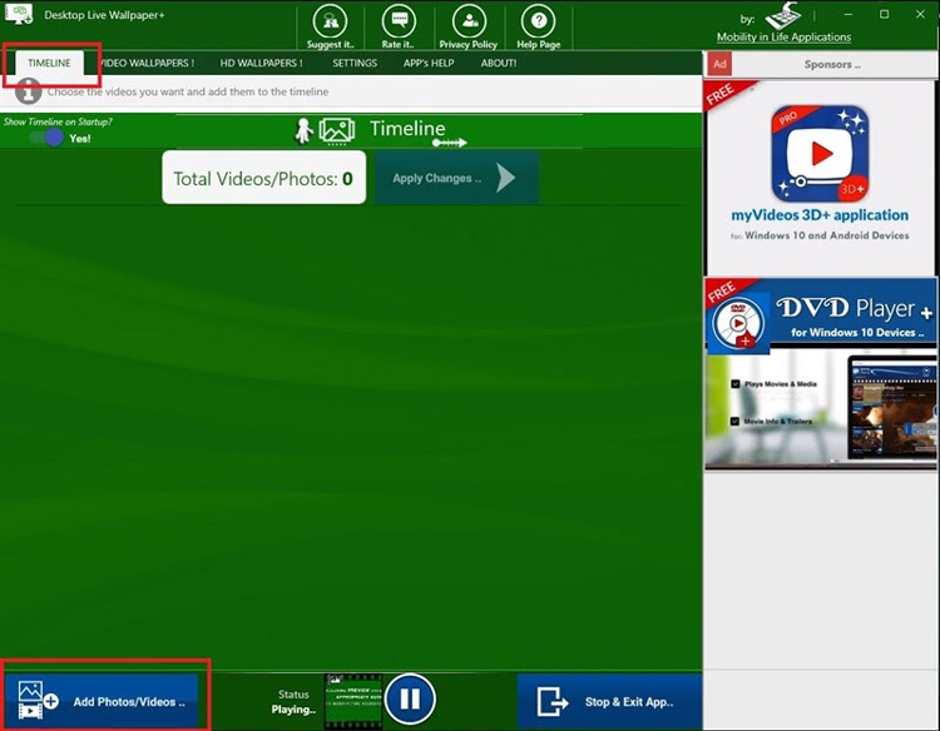 Desktop Live Wallpapers app
When the screen starts playing, set a video wallpaper for your computer by:
Click Add Photos/Videos.
Choose Pick from PC to browse to where your video backgrounds are stored.
Select an image, video, or GIF you desire to set as a background.
Click Apply Changes.
The videos in the folder will be played one by one. To add more from your computer, simply click Add Photos/Videos and then Apply Changes.
Besides, you can also change Photo Duration and Use Transitions, as well as toggle Video Sound and AutoStart by using the Settings tool.
If you want to stop video playback, just right-click the system tray icon and select the Pause/Play option. You can also close the Desktop by clicking Exit.
Using Wallpaper Engine
Wallpaper Engine would be a perfect choice if you would like to control the appearance of your desktops. It is also rated as a fantastic animated wallpaper program for those who want to be more creative.
This program allows users to choose from an existing live wallpaper collection or even create their own. Users may also use the Wallpaper Engine Editor to animate photos and live wallpapers or use the videos found on the internet.
Let's see how to set live wallpaper using Wallpaper Engine:
Download and install Wallpaper Engine Software.
Tap on the icon of Wallpaper Engine, choose "Create Wallpaper", and select "New Video Wallpaper".
Name your new video wallpaper and upload the file.
The Welcome display is now open, then select New Video Wallpaper and adjust the settings.
Click the button Apply And Voila to complete the installation progress.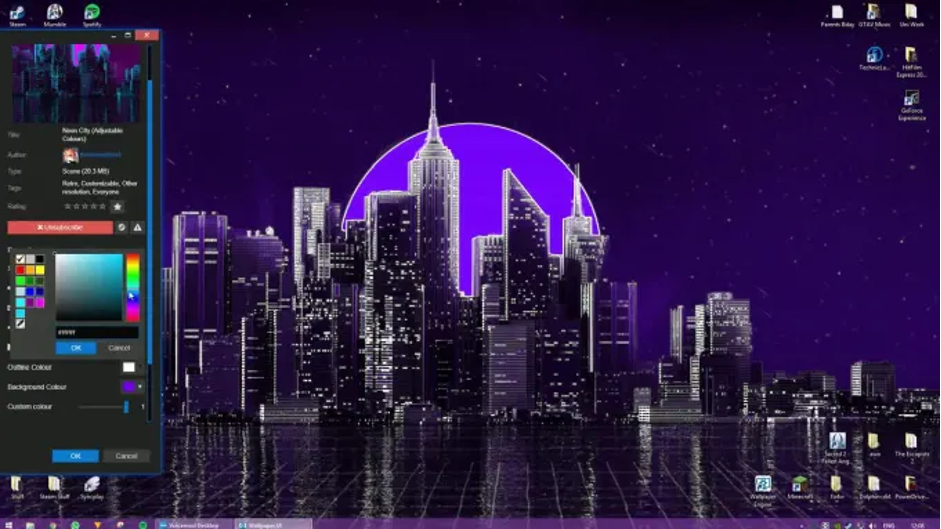 Wallpaper Engine
Using Push Video Wallpapers
Another option you can consider to set live wallpaper for Windows 10 is Push Video Wallpapers, which offers a free trial edition before purchasing.
When you install the app, you'll get example videos and GIFs as well as YouTube videos to choose from.
After installing and launching successfully, on the taskbar, select PUSH Video Wallpaper.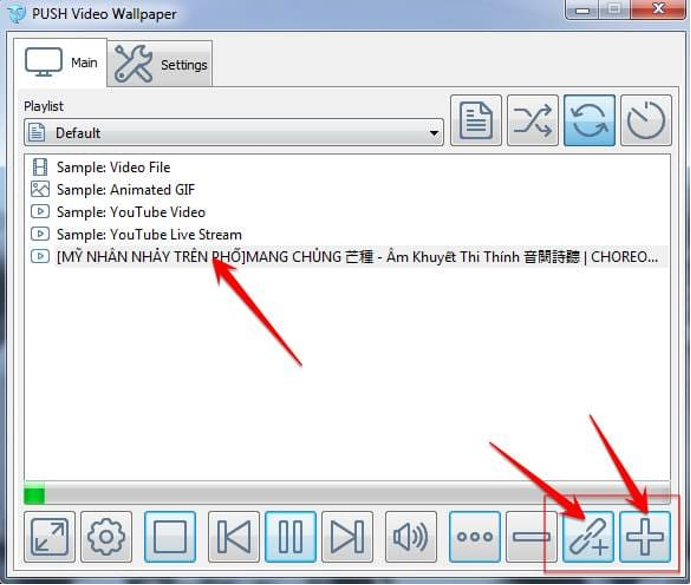 PUSH video wallpaper app
Next, to find a new clip or GIF, click the "+" icon and select this option to create a background.
You can utilize the loop tool in the controls for short clips. A shuffle button, the option to modify video intervals, and a volume or mute button are among the controls.
Using VLC
People who frequently use computers are likely to be familiar with the VLC media player. It is also one of the simplest and quickest methods for setting a video as background.
This media player supports a massive number of both audio and video file formats on the computer. It is open-source and available on Windows, Mac, BSD variants, and Solaris, even ChromeOS, and Linux.
To begin, open VLC, add your video and run it. Next, right-click the video and select "Set as Wallpaper" from the drop-down option. Isn't it so simple to do?
Then, simply exit the VLC player window to finish the video. And your screen will initially restore to the previously adjusted background.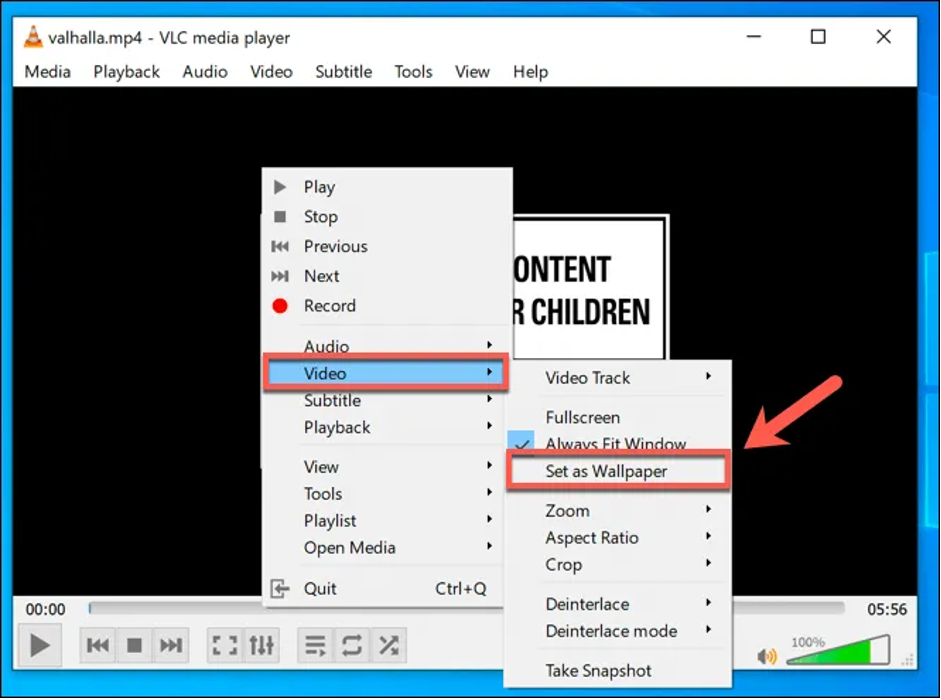 Using VLC to set a Video as Wallpaper
However, there is a small caveat: your movie can only be preserved if VLC is open. So, if you want a video wallpaper that will last forever, the remaining three methods will be a better choice.
Conclusion
This writing has provided you with four ways on how to set live wallpaper on windows 10. As we promised, it's a lot of fun and not very challenging, isn't it?
Just give it a try and if you have any problem, we recommend you visit https://itprospt.com/ for more information. This website surely will bring you a lot of useful knowledge and detailed solutions for your technological issues. Thank you for reading!