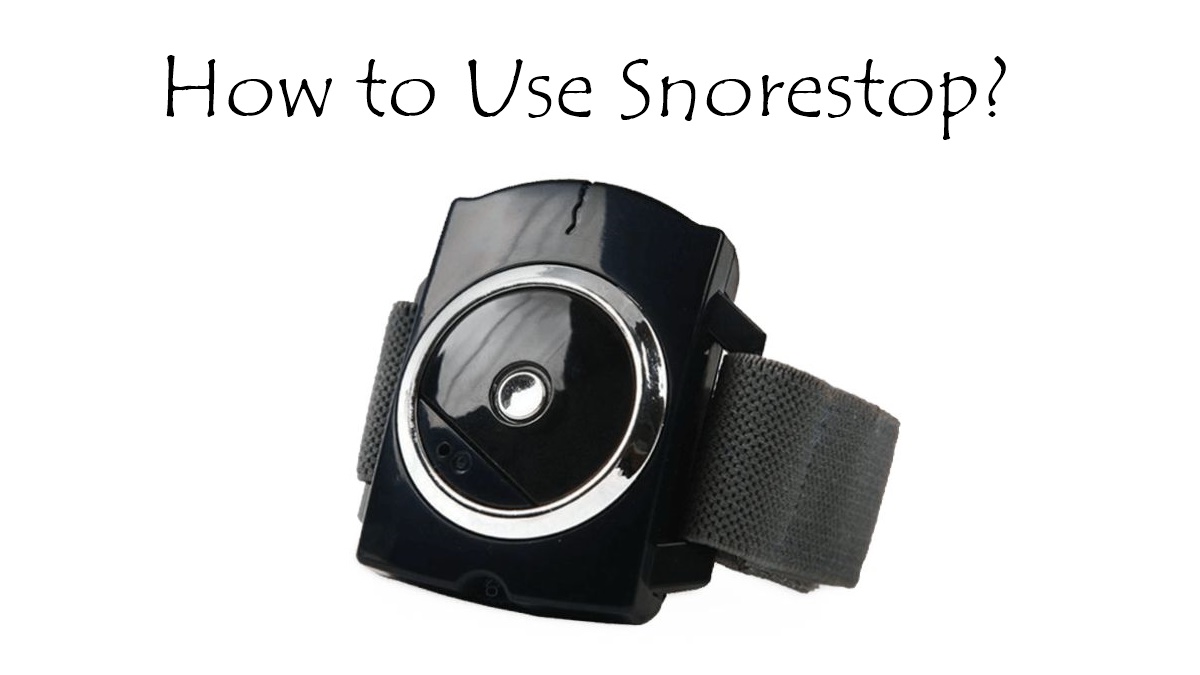 Everybody intends to have a sound sleep after the day's engagement in the search for a living. Are you somebody that snores frequently and heavily while asleep? Whereas you might put up with the problem because they are family members or spouses, you should find ways to remedy this. If that condition troubles any of you, you seriously need to consider buying a Snorestop. But then how do you use it?
In our discussion below, we will give you an insight into the right way that you should use your snore stop. We will also enlighten you on how the snore stop works and the expected results as well. Keep posted for more information about how you use snore stop.
What Is Snorestop?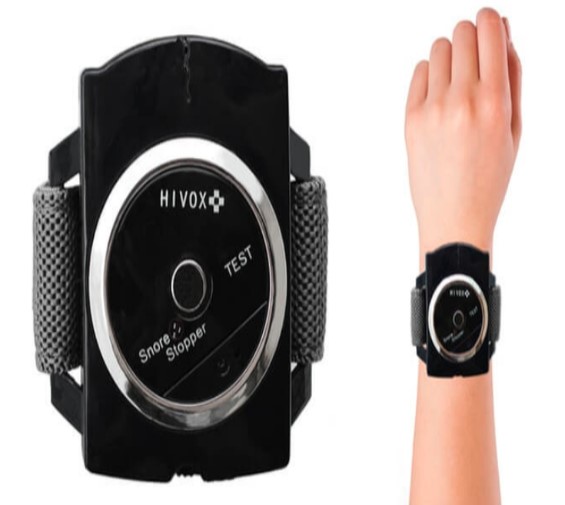 Just like a wristwatch, this anti-snoring gadget is also worn on the wrist. It is responsible for detecting your snoring and working to stop it. Manufacturers design it with a sensor, that detects when you snore and utilizes its special technology to stop the snoring silently.
It uses electrical impulses to treat your snoring courtesy of its biosensor's technology. Your sleep is never affected when you use this device. In return, the snore stop ensures sleep peacefully without disturbing your loved ones.
How to use Snorestop
The process by which Snorestop works is very easy to understand. However, there is a complicated science that applies. Let's look at the step-to-step guide below on how to use snore stop. The information here will help you get snorestop gadget that will help you sleep well.
Wearing the Strap
This device is designed with a strap where you put the device on the same wristwatch. You should want it disturbing you at night because manufacturers design it to be comfortable and soft. It also offers adjustable capabilities to allow you to adjust the strap easily from both sides.
Using the Device
After now correctly wearing the device, the next simple step is to start using it. The procedure here is as simple as pressing the button above. Your snoring frequency is therefore followed by the sensor available in the snore stop.
At this point, this is where now the biofeedback mechanism stops you from snoring without waking you up. The sensor releases an electrical impulse which in turn lowers the snoring frequency. If you employ this gadget for long, the gadget can strain your body to stop snoring.
Replacing the Battery
Snore stop is battery-powered, their batteries are removable. Therefore, this requires you to routinely replace the battery once it discharges. This is purely a DIY job. All you need to do is open the lid with a screwdriver and swap the battery for a new one. It includes an automatic stooping feature that runs for 8 hours to prolong the battery life.
Snore stop features
A snore stop is a modern device that benefits almost all persons. Let's look at the essential features that make it outstanding and ideal for snoring people.
This anti-soring device is effortless and helps stop the snoring problem when during sleeping moments.
It has a simple user interface that does not need any expertise. You only need to press and get started
It gives instant results the moment you start using it. The technology in place is top-notch and delivers even on the first day of usage.
Since it is designed as a wristwatch, this device ensures that you don't cause any disturbance when sleeping out of the home. It relieves you the embarrassment of annoying some people
Manufacturers designed it with an automatic power-off technology set to stop your device after running for 8 hours.
The last feature that makes this price outstanding is the fact that it is a toxic-free device and its price range is relatively cheap.
Is it safe to Use?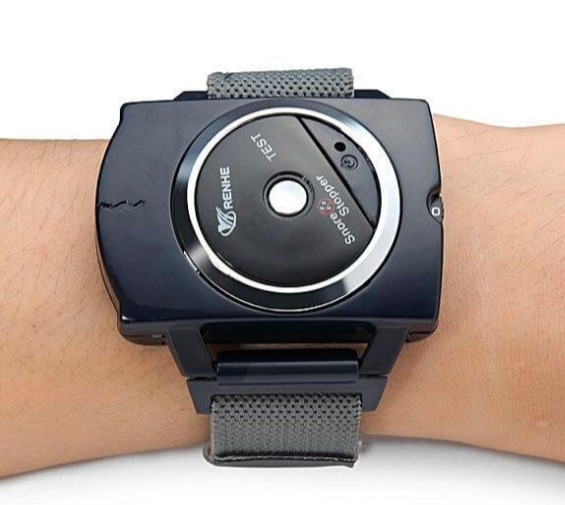 Safety of your body stands out to be the essential aspect that you must look into when purchasing any device. This wearable device is one of the safest anti-snoring gadgets that you should ever use. It is designed to be skin-friendly and its build material does not affect human skin negatively.
There are no leaching chemicals that you should worry about. Consequently, this device does not use any drugs to necessitate the anti-snoring feature. The device only employs electrical impulses technology that is highly recommended for human beings as a way of treating snoring. Snore stop completely assists you to have a sound sleep devoid of snoring.
Advantages of snore stop
Snore stop keeps you peaceful at night. Let's discuss a few advantages that Snorestop has.
Comfortable All Night
The presence of a soft strap enables you to adjust your wrist size hence making you comfortable all night. You will never notice a mark on your wrist but you will get the best results.
Safe to use
Your skin does not get irritated when using snore stop. This is because the device lacks harmful substances.
Automated Timer Setting
This device has an automated timer setting that turns off after 8 hours. You can easily set a timer that turns off immediately after the recommended sleep time.
Intelligent Technology
The technology used on this device is top-notch because it stops the snoring effortlessly. With the help of biosensors, it is easier to detect immediately when you start snoring and immediately release the electrical impulses.
Easy Control and Use
Another advantage that this device has is that it does take you many hassles when using it. Snore stop is super easy to control and it does matter the age as long as you can wear it on your wrist.
Conclusion
Everybody wants peace of mind and quality sleep at night. However, it may be embarrassing if you realize that you or your partner have a snoring problem. This is no longer a problem if you decide to put a snore stop anti-snoring device in use.
As demonstrated above this device is completely essential and effective to guarantee quality sleep. The technology it employs is outstanding because it stops snoring Instantly without disturbing your sleep. If you never had one, it is time for you to grab one and make use of it.