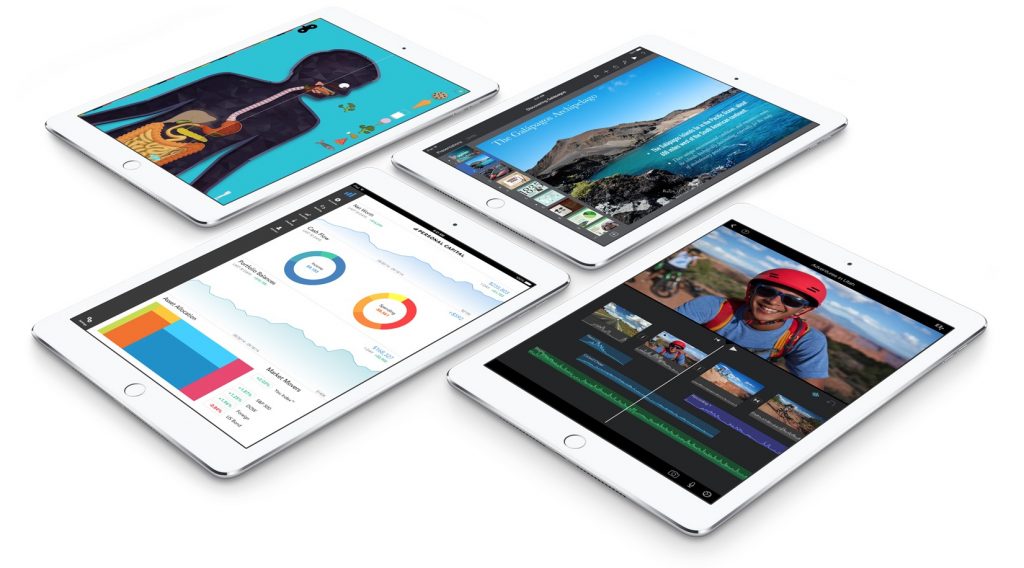 If you had any doubts whatsoever, the hard data will silence them. Yes, the iPad Air 2 is not only 68 percent faster than last year's full-size Apple slab. It is also 55 percent zippier than the iPhone 6. While the A8 chip makes the iPhone 6 the fastest smartphone, but the iPad Air 2 + A8X chip do "wow."
Thar be freshly posted Geekbench benchmark results for the iPad Air 2. The data clearly shows Apple's 2014 full-size tablet revision and the triple-core 1.5GHz chip inside are seriously fast.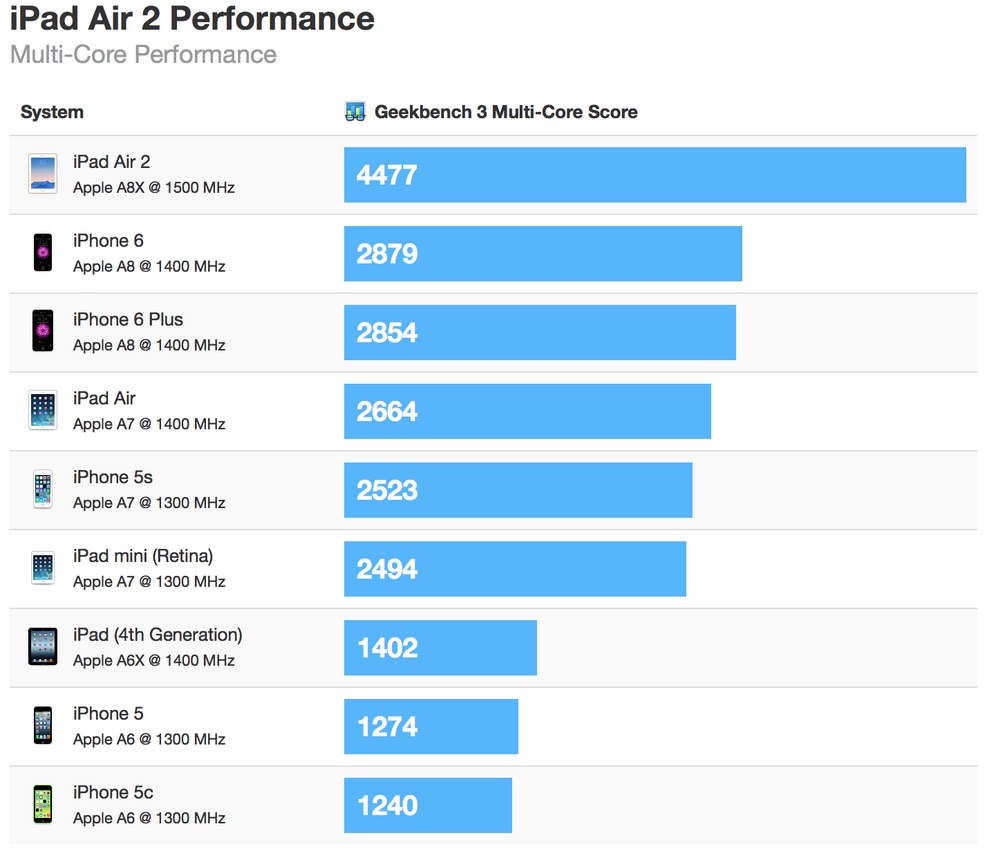 iPad Air puts all the computer you may ever need into a simple piece of glass. Both versions of iPad Air are incredibly capable, with desktop-class 64?bit architecture, gorgeous 9.7-inch Retina displays, and all-day battery life. And the new iPad Air 2 takes those capabilities even further with Touch ID, the fast A8X chip, new cameras, and the versatile Apple SIM — in a design so thin and light you have to hold one to believe it —Apple iPad Comparison Page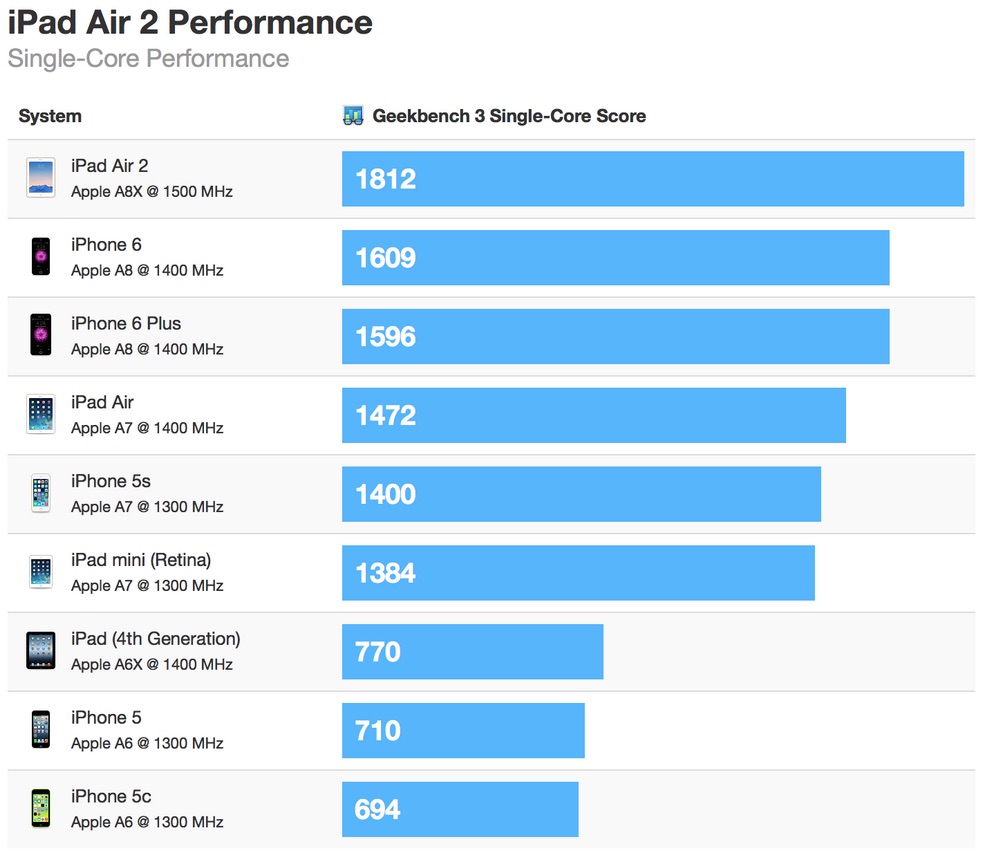 So what is the big difference between the A8 and A8X chips? The chip in the iPhone 6 is dual-core and the iPad Air 2 processor is triple core. Further, the A8X in the Apple slab runs 100MHz faster — triple-core 1.5GHz vs dual-core 1.4GHz dual-core.
That so much performance comes from such a seemingly underpowered package is underscored by the fact that the A8X utterly smokes the quad-core nVidia Tegra K1 in both single and multicore tests.
iPad Air 2 Amazing
And, at least for me, the really cool subplot running through the parallel stories of the iPhone 6 and iPad Air 2, both are incredibly fast, is that Apple radically improved iPhone battery performance (ie days) and maintained iPad battery performance (10-plus hours).
Yes, the iPad Air 2 is really fast. However, the engineering behind that triple core processor that's more than 50 percent faster than the world's fastest smartphone all while maintaining excellent battery performance! So, yes, the iPad Air 2 and the A8X inside do "wow"…
What's your take?
Via MacRumors, See also: Fastest smartphone