iPhone 4S – Will it Blend? [Video]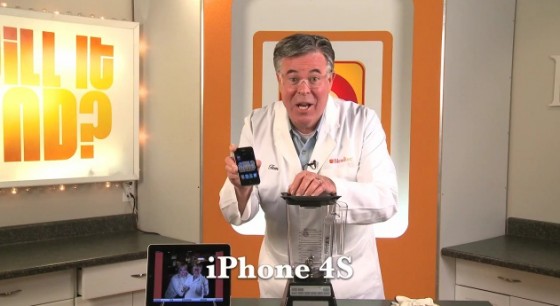 Continuing a long tradition of expensive gadget destruction, Blendtec have just released their latest video – the resolution of the iPhone 4S "Will it Blend?" conundrum.
After a brief introduction to the new Blendtec app for iOS, the 4S meets a quick and timely demise at the hands of 1560 watts of high-speed blending terror.