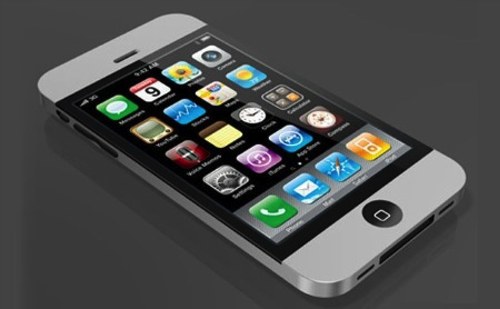 A steady dribble of rumors and, in this case, actual news points to one thing — the iPhone 5 will be arriving sooner rather than later. Specifically, one of Apple's Asian suppliers, one that's been tipped to provide iPhone 5 display panels, has let the cat partially out of the bag.
Japanese consumer electronics and component maker Sharp's shares have hit a 40-year low — a symptom of the TV industry's decline in Japan. Yes, the company has been having troubles for more than a quarter or two.
Perhaps that is why (Reuters) their new president, Takashi Okuda, told reporters that Sharp will begin shipping iPhone 5 displays this month.
"Shipments will start in August," the new guy in the corner suite said at a Tokyo press briefing after the company released its latest quarterly earnings on Thursday.
Will start or have started? Given that the world + dog expect Apple to introduce the iPhone 5 on September 12 and ship it on September 21, timing is everything — maybe six weeks-ish enough to ready millions of units for the launch.
Yet, more than that he did not say. It bears mentioning that Apple manufacturing partner Foxconn is a major investor in Sharp and Okuda's slip of the tongue probably wasn't an accident.
Perhaps this sin of commission can be forgiven given the company's sad circumstances.
Would Steve Jobs let such an obvious slight slide? Perhaps not…
What's your take?