As the rumored iPhone 5 release date approaches, more and more rumors about this exciting new handset from Apple are starting to surface. Today, we've gotten word that Wintek, Apple's longtime supply chain partner involved in the production of the touch screen display for iOS devices, has experienced a significantly steep decline in shipments.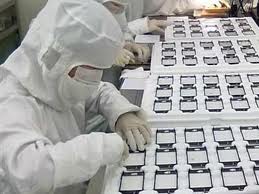 At first glance, this may suggest several negative possibilities for Apple such as declining iOS device sales or issues in production but Topeka Capital Markets analyst Brian White suggests, via a report in Mac Rumors, that this may be a sign of Apple moving on to new technology:
"This morning, Wintek reported consolidated June sales of NT$5.22 billion, down 33.6% MoM and much worse than the average MoM June sales increase of 1% over the past seven years. Based on our records, this appears to be the biggest MoM sales drop for Wintek since the later part of 2008 and one of the most significant drops we have on record (back to 2005). We would not overreact to the weakness at Wintek as it relates to Apple because we believe Wintek may be losing market share in key next generation Apple products and therefore ramping down certain programs."
The iPhone 5 release date is rumored to fall somewhere between September and October this year. People are speculating that this version will come with a larger, 4-inch screen, 4G LTE cell service, a smaller dock and significantly bumped up processor speeds.
White is suggesting that on top of these rumored changes, Apple may be shifting to in-cell technology for the screens. If true, this would allow for displays which are thinner by up to 0.5mm.
Would you welcome in-cell technology on the iPhone 5? Share your thoughts in the comments below!