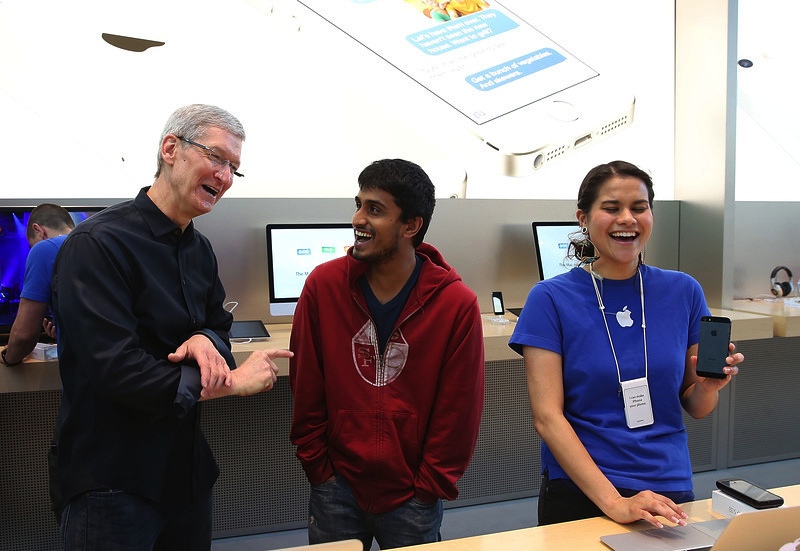 Apple can't innovate anymore? Well, the benchmarks, reviews and, most importantly, customers disagree mightily — iPhone 5S launch sales are robust. And, in a move sure to copied and emulated by other tech CEOs, Tim Cook was out pressing the flesh at the Palo Alto Apple Store, meeting and greeting iPhone 5S buyers.
The Apple CEO mingled with iPhone 5S and iPhone 5C buyers both inside and outside the store.
#TimCook at Palo Alto store. He even took a picture with a customer with (what else?).. an iPhone. pic.twitter.com/mFav5en8HD

— Matt Keller (@MattKellerABC7) September 20, 2013
That said, Apple's Eddy Cue and Phil Schiller — senior VPs of online services and marketing, respectively — were spotted outside the company's Stanford, CA Apple Store.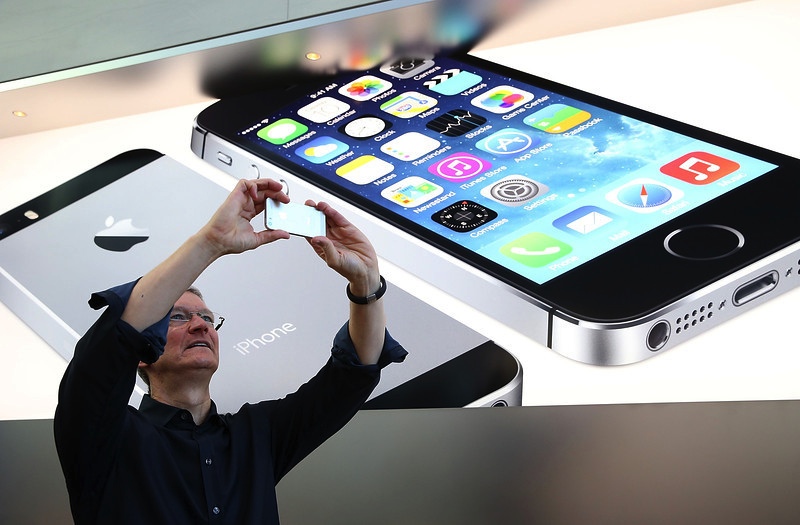 Both the Stanford and Palo Alto Apple Stores are short drives from Apple's 1 Infinite Loop corporate headquarters in Cupertino, CA.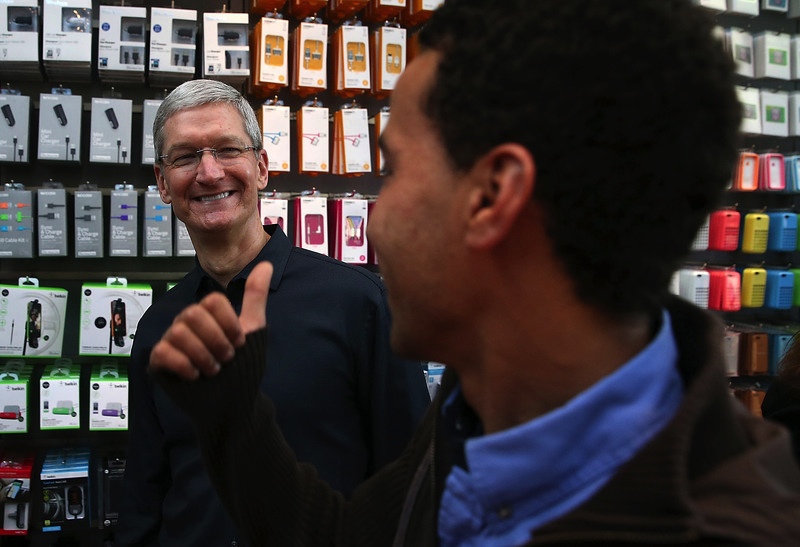 Again, the iPhone 5S is basically sold out worldwide until mid-October with the gold, a.k.a. champagne, iPhone 5S in highest demand. So far, at least, Apple's 2013 iPhone launch is a huge success — look for a press release from Apple on Monday saying there was "unprecedented" demand and that they sold 8 million (or more?) iPhones over the weekend…
What's your take?
Image Source: Mercury News