[app url="https://itunes.apple.com/us/app/sidland/id788749889?mt=8″]
Sidland is a 3D adventure game for iPhone from developer Sergey Maloshik. With challenging game-play as well as bright and interesting graphics, Sidland is solid iPhone title.
As the game starts, Sid falls asleep and you're taken to his dream-world – Sidland. You're then presented with a Stone-Henge arrangement of numbered wooden doors, with a light shining down on number one.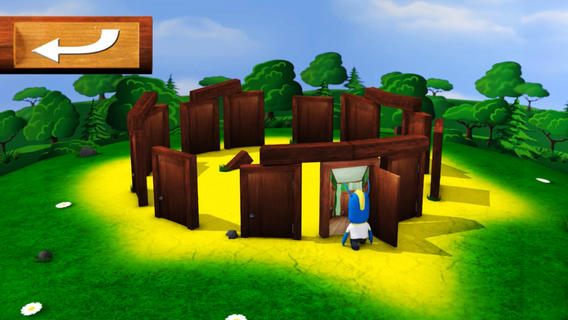 Behind door number one you meet Sid – a very strange-looking guy. He's a little blue man with a disproportionately large head and one eye bigger than the other. Here you've got the option to customise Sid by changing his clothes and his voice, and the game prompts you to shake your device – throwing Sid around the room in the process. Once you've finished playing around with Sid, you can start level one.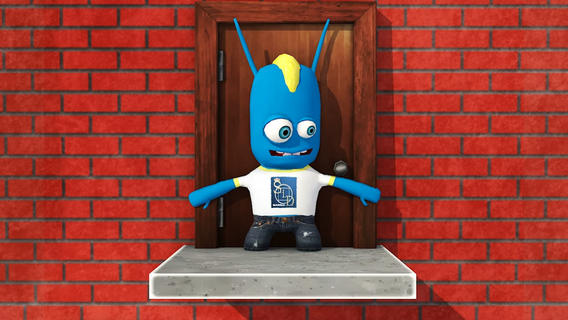 The first level is a 3D side-scroller with Sid needing to dodge traps as he makes his way up a mountain, collecting his favourite snacks (beans) in the process. Level two takes you to a top-down view, with Sid transformed in to a rolling ball that you control via tilt, navigating new obstacles to make it to the end of the level.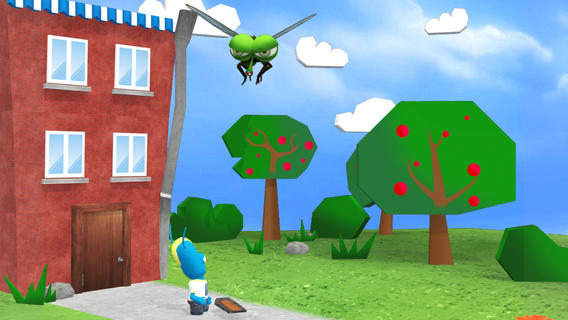 Level three sees you navigating dark corridors, filled with bookshelves interspaced by circulating saws and trap doors – this time with touch controls on the screen. Level four takes you to the skies as you pilot a hot air balloon and attempt to collect floating beans whilst dodging flying books.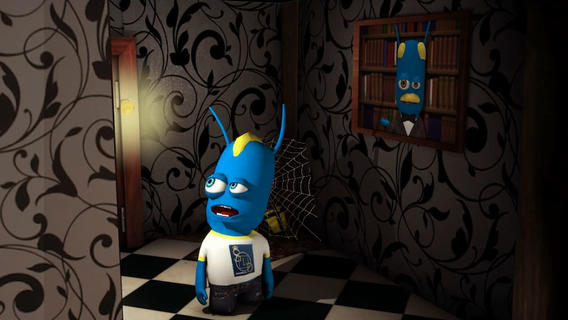 As you progress through the game, you unlock new levels as well as new options to customise Sid. There are a total of 12 doors to go through and explore.
Sidland is an incredibly varied iPhone game, with every level featuring something different in terms of control or play style so that you never feel like you're just going through the motions. The difficulty level is spot-on, and it often takes several attempts to past most levels.
The soundtrack is basic but the visuals are surprisingly good for an indie title.
Requires iOS 6.0 or later. Compatible with iPhone, iPad, and iPod touch. This app is optimized for iPhone 5. Follow Tapscape for al the best iPhone game reviews.