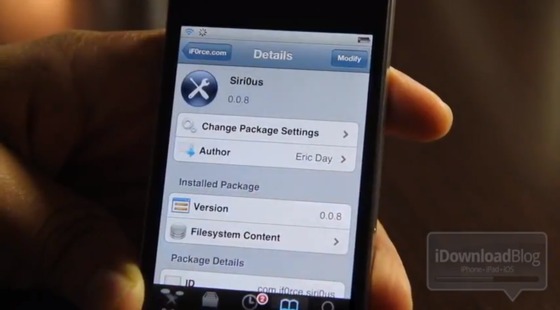 Siri0us, an app released last week that allowed iPhone 4 users to access Siri, Apple's personal voice-assistant on their non-4S iPhone, has been pulled from Cydia over licensing issues.
Unlike previous Siri hacks, Siri0us bypassed Apple's servers, but still relied upon Nuance technology and the developer, Eric Day, was unable to obtain a license from Nuance for the jailbreak-only app.
Eric is reportedly working on a free alternative to Nuance.