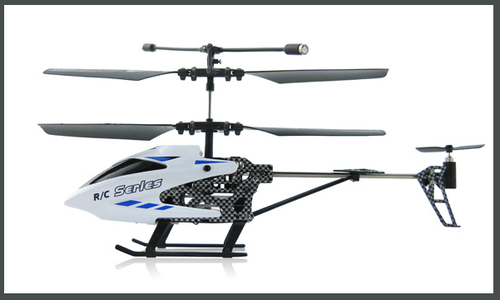 If you love the idea of the Parrot AR Drone Quadcopter, but don't have a spare $300 lying around to drop on your next toy – take a look the Sub-Zero Chopper. For a limited time, you can pick up the Sub-Zero Chopper, a remote control helicopter Built by Extreme Fliers, a leading R/C brand.
The Sub-Zero Chopper features two counter-rotors and is extremely light and agile, meaning you can move faster and higher than many other R/C helicopters. The Sub-Zero Chopper comes boxed with the following:
White Sub-Zero Chopper
Dedicated 3-channel IR controller
USB charger
Spare pair of blades
Spare tail rotor
The Sub-Zero Chopper normally retails for $60, but Tapscape is able to offer a great deal on this remote control helicopter, which you can pick up for just $29 – saving you 51%. Get it here.