Windows 10 makes it easier than ever for users to download apps that enhance the operating system. These five apps will add unique features to make your computer more dynamic and allow you to get more out of Windows 10.
Fresh Paint
Image via Microsoft Store
Price: Free; in-app purchases available between $1.49 and $1.99
If you have a creative side, then you will want to get the Fresh Paint app. It has a range of features that makes it easy to draw, paint, and edit images. Some of the most useful features in the Windows 10 version include:
An intuitive UI that lets you use a mouse, stylus, or your finger to draw
Pressure sensitivity that gives you better control of brush strokes and line thickness
The option to import images from your camera or other sources
The basic version of Fresh Paint is free, but there are plenty of in-app purchases for people who want more from it. You can even buy activity packs that include drawing and painting activities for the kids.
Netflix
Image via Microsoft Store
Price: Free, but Netflix subscription is required
The Windows 10 Netflix app makes watching TV shows and movies easier than ever. Instead of navigating to the Netflix website, you just launch the app from your desktop. It will remember your password, so you don't have to worry about losing access to content.
The Netflix app is specifically designed for viewing TV on multiple devices. This is convenient, for instance, if you start watching a movie on your laptop, you can switch to your tablet to continue watching when you get in bed. As long as you have the app on your other devices, it will pick up where you left off.
Dropbox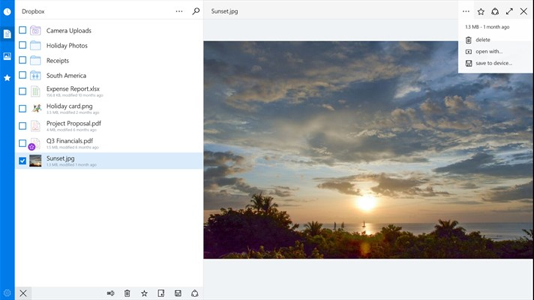 Image via Microsoft Store
Price: Free (additional storage space requires payment)
Cloud storage is becoming increasingly popular as people want to share files and access them from multiple devices. With Dropbox, you can share files without attaching them to emails (which rarely works well for large files).
Signing up for the Windows 10 Dropbox app gives you 2GB of free space. You can always purchase more storage space if you need it. This is useful whether you have an expensive desktop computer with 6400GB of storage or one of Lenovo's affordable Flex Series laptops like the Ideapad 100, which has 500GB of space.
This version of the app also lets you download favorite files. This makes it possible for you to view the file even when you do not have an Internet connection.
Drawboard PDF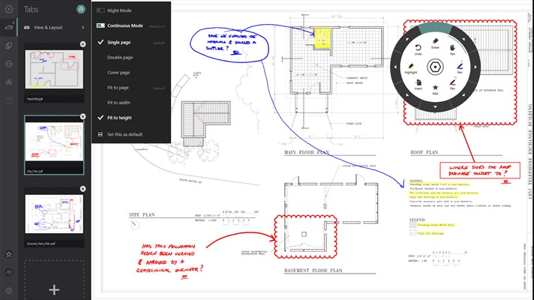 Image via Microsoft Store
Price: $10 after three-day free trial
Sharing PDFs with colleagues can significantly reduce the amount of paper you use, which can help you save money while reducing harm to the environment. Unfortunately, most PDF readers don't let you edit documents. Drawboard PDF makes it possible for you to edit and even write on your documents.
Adding Drawboard PDF to Windows 10 gives you several useful features such as:
PDF markup history to view changes
Touchscreen sensitivity for styluses and fingertips
Shapes like arrows, ellipses, lines, and rectangles
The option to change colors and stroke width
Drawboard PDF makes your PDF files more dynamic so you can share and edit your work easily.
Flipboard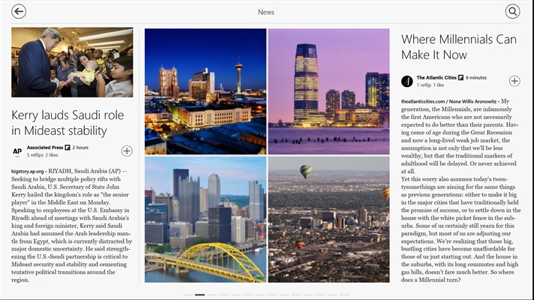 Image via Microsoft Store
Price: Free
The Internet has made it possible to read and watch the latest news as it unfolds. Flipboard takes that to the next level by letting you create a "news magazine" focused on your specific interests.
With Flipboard, you can:
Save stories you find online
Read cover stories published directly to the app
Search for stories by topic, blogs, hashtags, and names
Connect up to 12 social networks to your feed
Instead of visiting several websites for news and social media updates, you just make Flipboard one of your live tiles.
There are thousands of apps that you can add to Windows 10. Most people will find that these five apps significantly enhance their experiences. If you need something slightly different, though, there are plenty of choices out there.