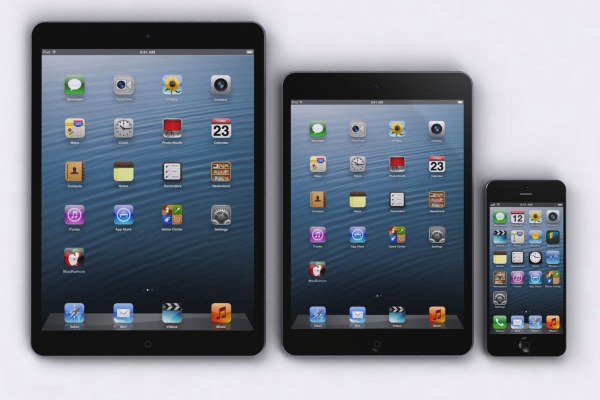 Following reports that the iWatch was hitting trial productions, it seems the 9.7-inch 5th Generation iPad will also enter a trial production phase, with volume production commencing in July for a shipping date of September 2013.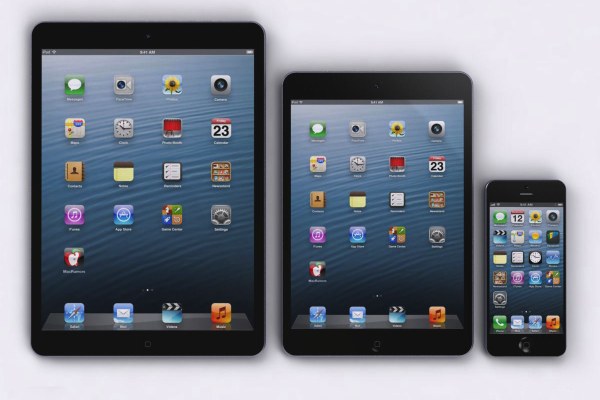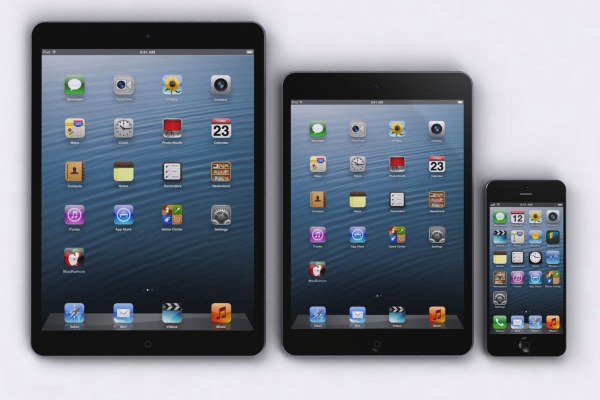 According to reports surfacing from the supply chain, monthly shipments are expected to hit around 2-3 million in September. The display of the 5th Generation iPad will still be the same as the one used in the 4th Generation iPad, measuring in at 2048 x 1536 retina display we've come to know and love.
5th Generation iPad
However, the display is built on a new glass substrate of 0.2mm, which is thinner than the 0.25mm used for the 4th Generation iPad, and uses a solution called GF2 (1 layer of glass and two layers of ITO film) instead of the G/G bonding we have previously seen in earlier iPads'. This will also help Apple to achieve a thinner bezel for the 5th Generation iPad, much like the bezel found on the iPad Mini.
This will be combined with one single LED light bar for backlighting, down from the previous two LED light bars used in previous generations, to give an estimated 25-33% lighter weight of the 5th Generation iPad. LG, Samsung, and Sharp are expected to be the suppliers of choice for the 5th Generation iPad and Taiwan Surface Mounting Technology will take care of the LED light bars, with Radiant Opto-Electronics and Coretronic responsible for making the backlight units and TPK Holding for touch panel bonding.
As mentioned, the 5th Generation iPad is expected to adopt the incredibly popular design as seen in the iPad Mini, enabling the same screen-size to be achieved whilst reducing the overall size of the unit. The 4th Generation iPad saw a stock shortage on release in 2012, so with such a diverse array of suppliers, together with this trial production phase, it is hoped Apple have solved the stock supply shortage issue.