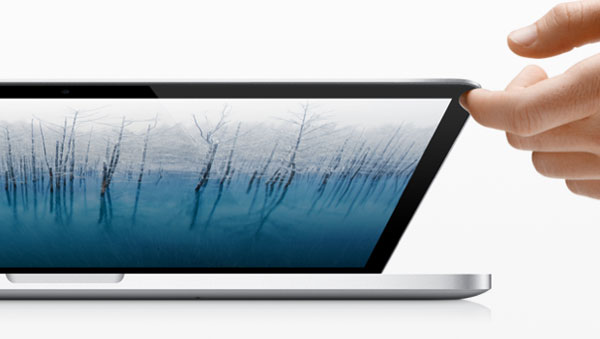 If you've gone out and bought the new 13-inch Retina MacBook Pro then you may be one of the unlucky few who have been reporting issues with unresponsive input detection from the trackpad and keyboard.
Apple is aware of rare circumstances where the built-in keyboard and Multi-Touch trackpad may become unresponsive on 13-inch MacBook Pro with Retina display (Late 2013) computers and is working on an update to resolve this behavior.
Retina MacBook Pro Fix Coming Soon
Apple has taken to its support forums where it says an update to fix the unresponsiveness is on its way, but suggests that closing the display for a full minute actually resets the relevant hardware and will fix the problem temporarily. It's obviously not an ideal solution for your shiny new Retina MacBook Pro, but it'll have to do as an interim solution until the full update to fix the problem arrives.
The issue seems to only affect the newest Retina MacBook Pro models which were released last week alongside the new iPad Air and iPad Mini with Retina Display. The actual cause, and confirmation of exactly how many users are affected, still remain unclear at this point, but if a software patch is able to cure the problem then it is reassuring that we're not looking at a hardware recall for some models.
Are you experiencing the issue with the Retina MacBook Pro keyboard and/or touchpad freezing up and not recognising touch input? Let us know in the comments section below, and also if the interim fix Apple have suggested works.