The Apple Watch 2 is almost upon us, yet there's still so much we don't know about it. In order to hopefully shed some light on the subject, here's a collection of all the theories, rumor and speculation surrounding Apple's ticking tech-bomb.
Announcement | Name | Features | Pricing | Release Date | Related News
Apple Watch 2: Announcement
Rumors have been swirling for some time that Apple, famous for holding their own press events to reveal products, will do so for the Apple Watch 2 this March. The first watch was announced in September 2014, but if Apple wishes to begin annualising the device as they do with the iPhone, a March unveiling makes sense.
Contrary to this, sources for appleinsider claim that we won't be seeing it until May, June or even July. Whichever rumor rings true, expect to see a shiny new Apple wearable within the first 7 months of 2016. At this point, it's all but guaranteed.
Apple Watch 2: Name
If you thought this product would be called the iWatch, you weren't alone. Naturally, the Apple Watch released in 2015, proving just about everyone wrong.
Apple tends to stick to numerals for their tech upgrades — look at the iPhone 4, 4S, 5 and 5S — but have occasionally been known to dismiss this, like they did with the Macbook Pro and the iPad Air.
Realistically, the device will be called the Apple Watch 2. It's unlikely the Cupertino company will design something wildly different to the first, surely opting for a similar build and specs. This in mind, slapping a number on the end seems appropriate.
Apple Watch 2: Features
Reports indicate that the second watch will be rather similar to the first, with the display retaining the same resolution. The only difference is that this display will be thinner and lighter — by reducing its size, Apple can fit a larger battery underneath.
In addition to this, rumors of the watch including a built-in camera began circulating in mid 2015. WatchOS 2 introduced support for Facetime audio calls, which could signal the manufacturer intends to extend this functionality to video.
However, it's quite hard to see Apple having room for any kind of camera given the lack of space on the first watch — so chalk this one up to slim possibility for now.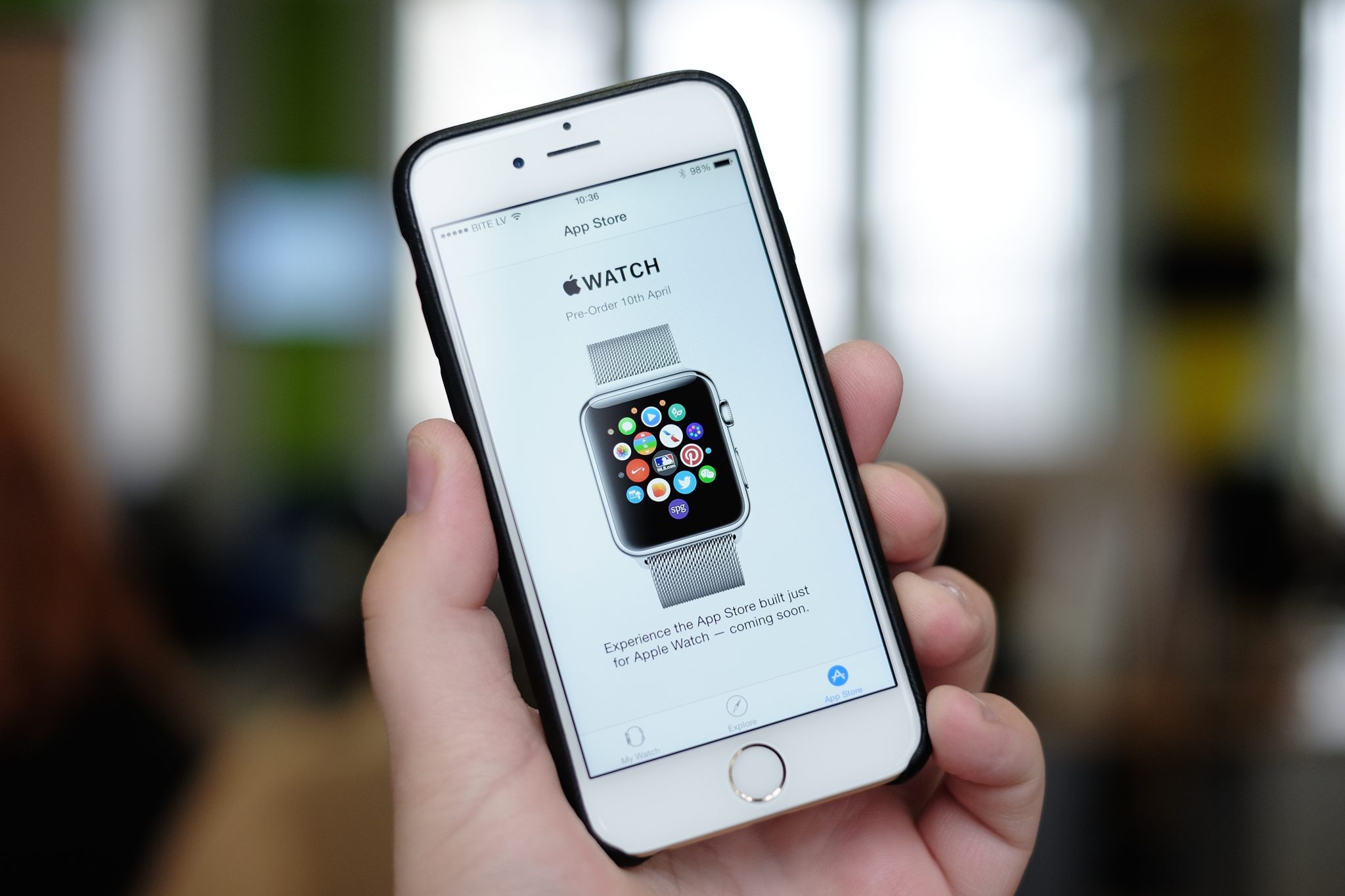 A big sticking point with the original watch — how much it relies on an iPhone — is reportedly being addressed with the Apple Watch 2. According to 9to5Mac, Apple plans for the next-gen ticker to have increased functionality when used independently. This means that basic communication tasks — text messaging, email, receiving data packets — could be handled by an iPhone-less watch.
Always bring protection
In more recent news, a filing with the US Patent & Trademark Office indicates the watch may feature a multi-function magnetic wristband.
"In many cases, a user may wish to remove a wristwatch and place it in a bag or storage container until a later time," reads the patent. "Unfortunately, when removed the wristwatch can be subjected to even greater forces and damage than when worn by the user."
Apple's solution? Make the band double as a case for the watch itself. The patent states that the wristband "can be magnetically coupled around an electronic device to which it is attached."
Basically, the band part of the watch will double as a protective encasement, Check out this image, obtained from the patent itself.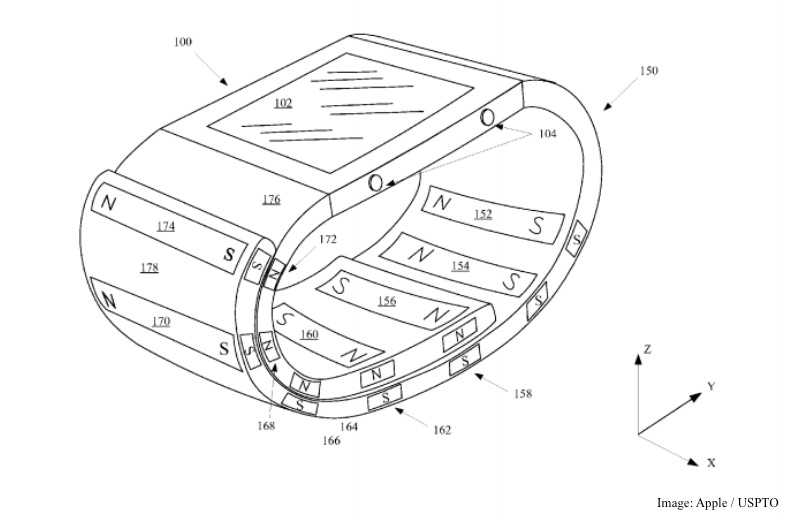 In terms of software, its thought that the Apple Watch 2 will debut with WatchOS 3, the latest version of their proprietary operating system.
Some of the most-requested features include Notes and Reminders apps — Apple staples that were nowhere to be found in WatchOS 2 — and the ability to be notified if you've left your iPhone at home.
Personally, the amount of times I've misplaced my £600 phone is far too many, and I definitely require a £400 smartwatch to rectify the situation. Whatever your thoughts on the matter, a more substantial wish-list can be found over on Reddit.
Apple Watch 2: Price
Unsurprisingly, there's been absolutely no solid word on price. If it's anything like its predecessor, the 42mm and 38mm will cost £339 and £299, respectively, with a fancier version for £479, depending on the case and band. This is all speculation however, with pricing surely saved for the reveal event.
9to5Mac reports that Apple is planning a more premium version of the watch, which will cost upwards of $1,000. These editions will feature things like stainless steel, or an 18-karat gold body. Other rumored materials include platinum, tungsten and titanium.

Probably best if you remember to take those ones off before you shower.
Apple Watch 2: Release Date
The original Apple Watch shipped in April last year, with pre-orders beginning earlier that same month — April 10, to be exact.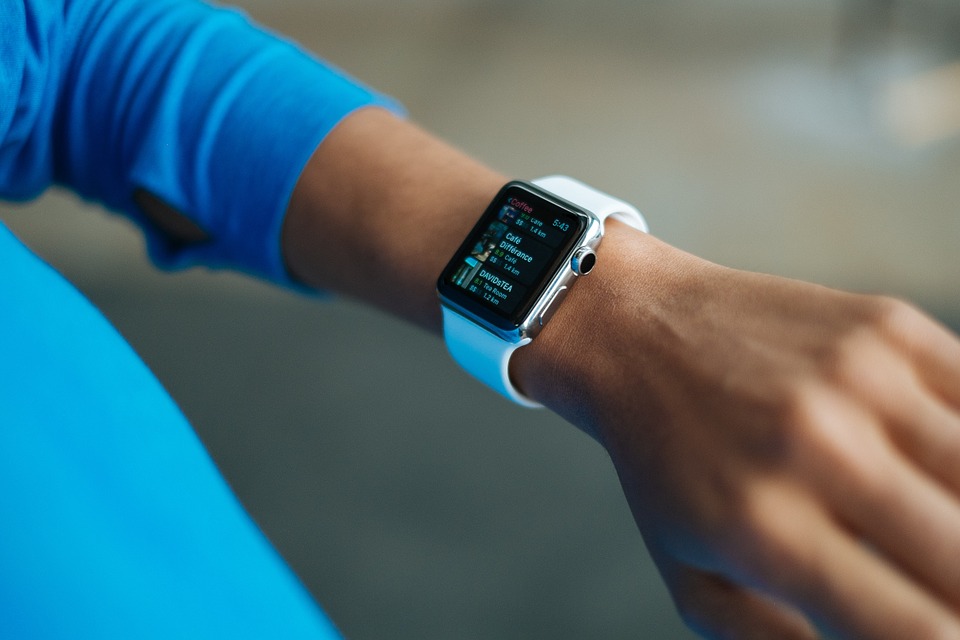 Most Apple products are launched soon after they're unveiled, and with the Apple Watch 2 set to be revealed in March, a release in April is definitely on the cards. Again, Apple will surely wish to begin annualising the device, so April 2016 seems right on the money.
One thing that could scupper this schedule is Apple's plan to release the iPhone 7C in the same month. Rolling out multiple devices so close to each other seems like an odd business decision, but if the 7C doesn't release here, there's nowhere else for it to go. Any later in the year and it'll clash with the mainline iPhone 7.
Related News