BlackBerry is going to release two Android phones this year, with DTEK50 being the first one. BlackBerry claims that it happens to be the world's most secure smartphone, and looking at the company's legendary security suite, we're inclined to agree with them. In terms of design, DTEK50 was actually made by Alcatel, and it bears a striking resemblance to the Alcatel Idol 4. There is also a circular home button present on the side of the smartphone, and we're thinking that it also might double as a fingerprint reader.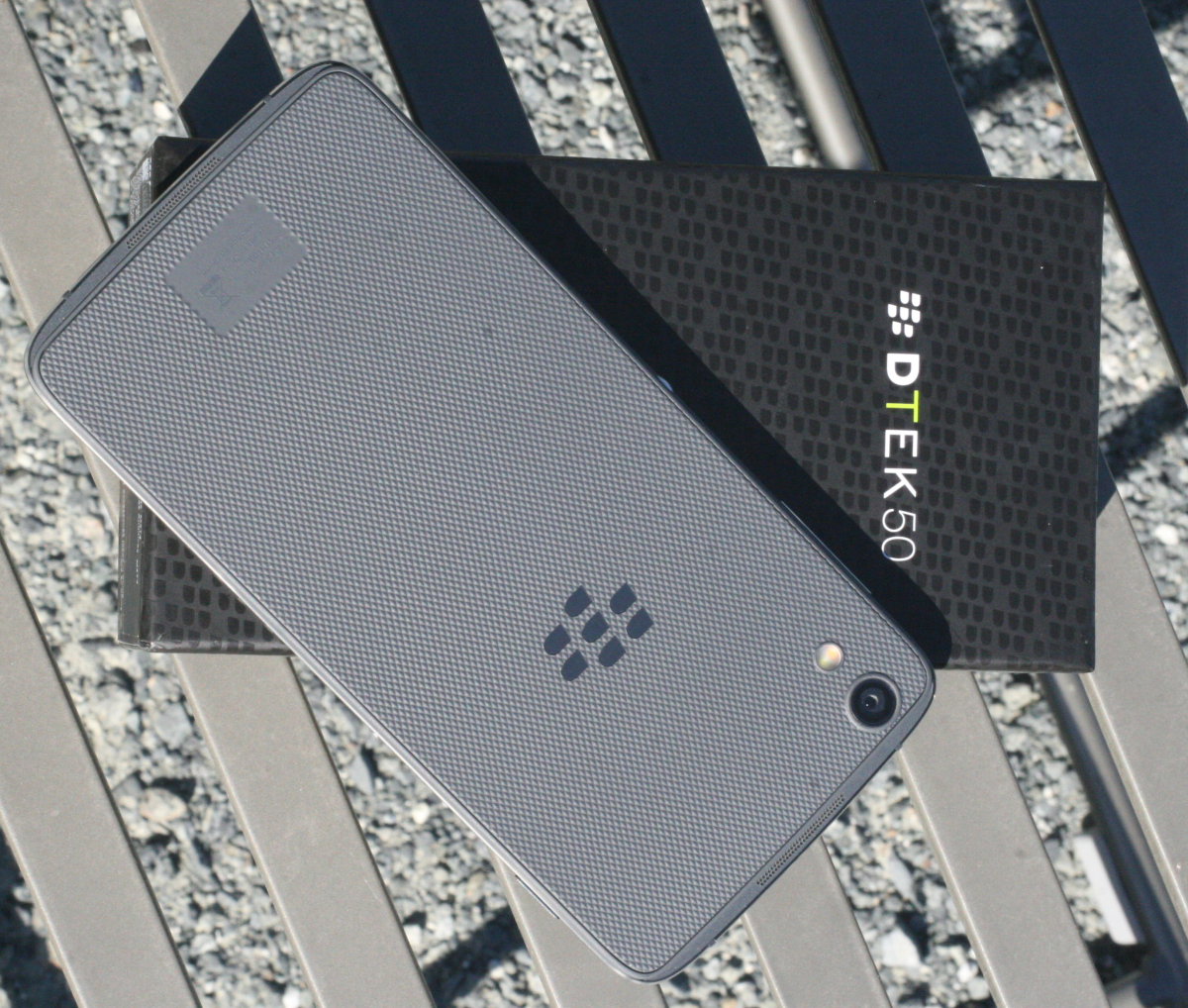 As for the hardware, BlackBerry DTEK50 is not a bad phone by any means but the most surprising thing to see is how affordable the device is for the specifications that you're getting. A Snapdragon 617 is present, with 3GB of RAM to provide sufficient performance to user. The Snapdragon 617 features an octa-core Cortex-A53 processor running at a speed of 1.5GHz, so we believe that this is going to be plentiful. The display is a 5.2-inch shatter resistant panel with a resolution of 1080p. BlackBerry has not stated which Gorilla Glass is present to provide extra protection, so a good idea would be invest in a sturdy phone case. It might increase the overall bulk, but it's always better to be safe than sorry.
The battery capacity is a 2,610mAh cell, and to be honest, it's not the largest of capacities out there in a phone. However, software optimization is going to be the key in delivering a higher battery life to users, so we'll give the verdict when the reviews are in. BlackBerry has started to take pre-orders on its website, with the shipment date being August 8, 2016.
The DTEK50 will most certainly not replace your Android flagship smartphone, but for a $299.99 priced smartphone that also provides you with top-notch security from the tech firm, we'd say that it's an investment worth looking into.
https://youtu.be/w9rkhCUAHT0