The Galaxy S4 release date has finally been confirmed, after many rumours and leaks pointed to the same date. Samsung is saying the unpacked event, named "Samsung Unpacked 2013 Episode 1", will reveal the next Galaxy device.
The South Korean firm had a table at Mobile World Congress specifically for the packaging to be held, and while users flocked over expecting a possible glimpse at the smartphone, it wasn't to be, only a poster and the packaging for the event in three weeks.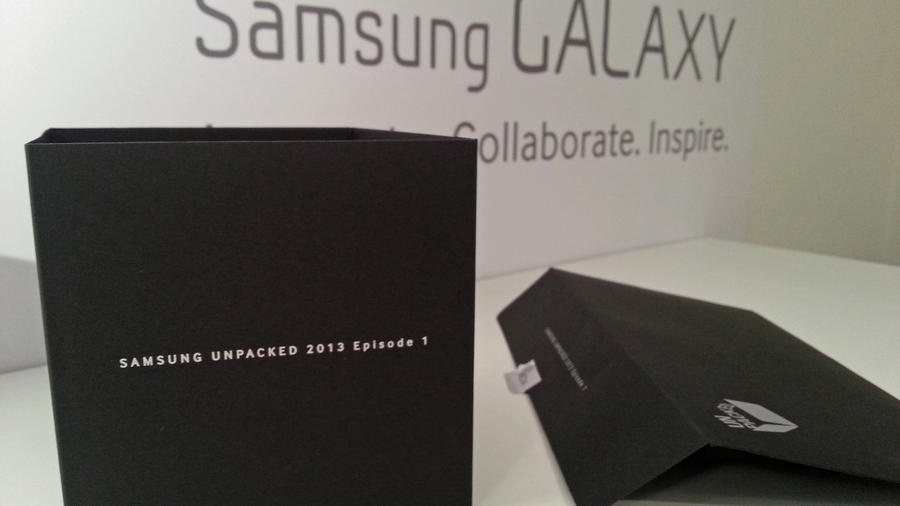 Most smartphone manufacturers, including ZTE, Asus, Nokia, Alcatel, LG and Huawei, have shown off their new smartphones at Mobile World Congress, which is running at Barcelona right now. Samsung, on the other hand, wants a separate event for the Galaxy S4 release date.
This is obviously a big move for Samsung, with the Galaxy S3 topping the charts for worldwide phone sales, we believe the company is allowed their own press event as Apple have with their products.
Nothing is certain when it comes to the Galaxy S4, multiple rumours and leaks say this phone will have performance that no smartphone can match and design quality that beats the iPhone, but this is all sceptical and may all be hype for the smartphone.
Recently rumours have said that Samsung is working on a new display technology that will beat the HTC One display, which is 1080p at 468ppi. Samsung will also be adding an octo-core processor to the Galaxy S4, if rumours are correct.
The Galaxy S4 release date fits with a lot of Samsung's plans, to keep top of the Android roost and to try and get in front of the iPhone for a few months. Samsung obviously see the manufacturers launching at Mobile World Congress as little competition, and the main rivals are HTC and Apple.
We will have to wait and see what Samsung has up its sleeve, with their magician type poster for the Galaxy S4 release date. We expect they will send press invites out sometime in the coming weeks.