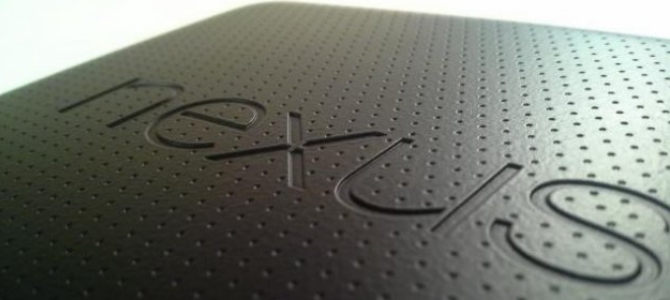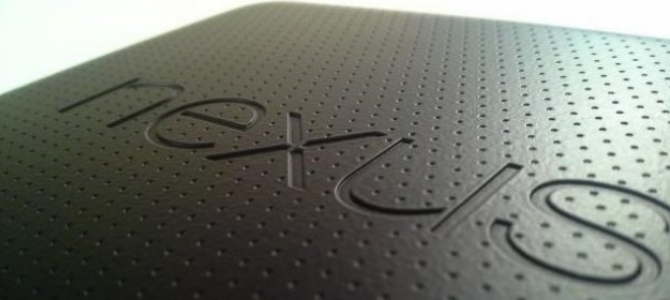 After the success of Google's Nexus 7, the technology giants are poised to announce the latest installment to their flagship Nexus Tablet series, the Google Nexus 7.7. The announcement is rumoured to be taking place at Google's I/O meeting in May 2013, and with impending tablet releases by Apple & Samsung alike, Google's timing couldn't be better.
Google Nexus 7.7 Specs
Despite not being officially announced by Google, various news sources have reported positive signs regarding a second-generation Google Nexus 7, along with some rumoured features & specifications.
Digitimes reported that Google will continue it's collaboration with Asus to build it's new device, whereas PhoneArena are of the opinion that Google have favoured LG to undertake the task, after their success with the Google Nexus 4.
An interesting quote from LG's Senior Vice President James Fisher, indicates that LG may well have been chosen ahead of Asus, "Through our collaboration with Google, we launched the LG Nexus 4 smartphone. This is the first of many devices to come from our growing partnership with this very selective company."
Below is the full list of rumoured Google Nexus 7.7 Specs:
7.7-inch WUXGA Display
Higher resolution 1920×1200 (294ppi)
Nvidia Tegra 4 processor
2GB RAM
8GB + 16GB storage versions
Android 5.0 Key Lime Pie Operating System
Price expected to start from $299
The above list is derived from a number of sources, including the IB Times. However, just as with any other rumour, no matter how strong, we have to remember to take it with a pinch of salt.
Google Nexus 7.7 – The Announcement
The Google Nexus 7.7 is set to be announced at Google's 2013 I/O conference in Moscone West, San Francisco, which will commence between May 15th-17th.
Alongside the Nexus 7.7, Google are widely expected to unveil it's next generation smartphone to replace the Google Nexus 4, as well as it's highly anticipated Android Lime Pie Operating System – which the Nexus 7.7 is rumoured to be running on.
All in all, we can all expect May 2013 to be a massive month for Google's flagship Nexus series, as well as the Android Operating System as a whole.
Are you looking forward to the Google I/O event in May? What Google Nexus 7.7 features would you like to see unveiled? Let us know in the comments section below!
After leaving full-time employment, I have become focused on building a career based on various forms of writing, blogging and Internet marketing in general.
As well as running my own blogs, I have written content for various Internet Marketing websites, along with reports, news & reviews for technology related blogs.