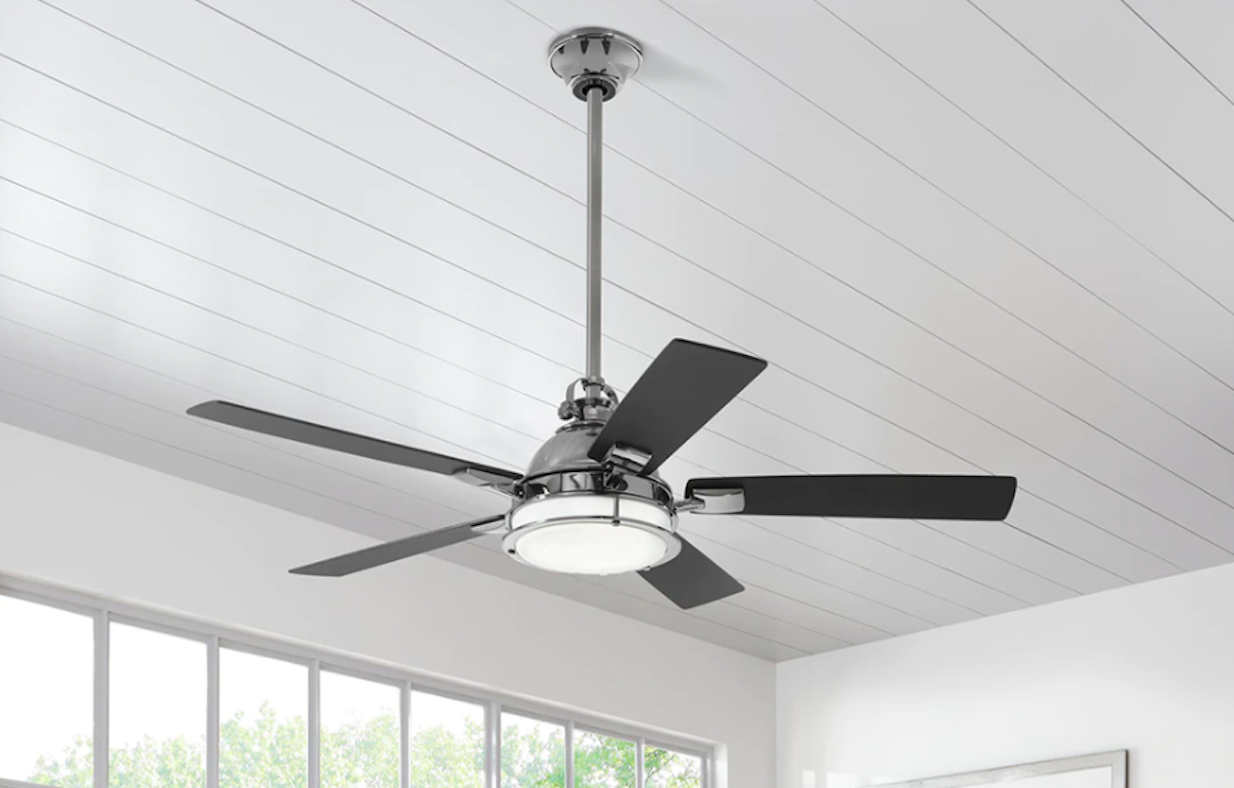 The summer season is already here and chances are that you already have your air conditioners up and running. But what about the rise in energy bills? Depending only on air conditioners for keeping our homes cool is not a financially viable option. And therefore, it's important to invest in a ceiling fan that not just helps keep us cool, but is also energy efficient and reasonably priced. Come, let's take a look at some of the benefits of buying a ceiling fan online.
1. They help reduce energy bills.
If you want to use your AC less than you usually do, then buying a ceiling fan will surely help. One of the major benefits of installing a high speed ceiling fan is that it greatly reduces your energy bills. It efficiently circulates the air from your air conditioner and helps boost its cooling capacity. Thus, your room cools down rapidly. This in turn cuts down the thermostat faster and you save on your electricity costs. Running a fan with your AC will also allow you to increase the thermostat levels by a degree or two. And although the adjustments made to the thermostat may seem insignificant, the energy savings you would make would be substantially high. Take a look at the Deltoid by Luminous that offers energy savings upto 40%.
2. They spruce up the home decor.
Ceiling fans with exquisite designs and integrated lighting features can add vibrancy and colour to an otherwise monotonous living space. Enhance your home decor and break the monotony – opt for these aesthetically designed high speed ceiling fans. Unlike traditional fans that come in plain, basic designs, the new age fans come in all sorts of sizes and styles – some even include carved ceiling medallions. You can purchase these fans depending upon your budget and personal preferences. Besides, you can even control them with a remote or your smartphone. Many reputable brands provide myriads of creative options to choose from. Have you checked the Brooklyn by Luminous already? If not, then take a look at this sleek yet subtle fan that is available in 8 different color options.
3. They provide the perfect illumination.
Ceiling fans with LED lights have become the latest fad among fan buyers. They not only save the additional space (that's otherwise occupied by tubes and bulbs), but they also allow better light dispersion. And that's because ceiling fans are placed in the center which allows them to evenly distribute light to all corners of the room. Moreover, they come with a light dimming feature, that you can use while reading at night or to relax in the comfort of your room. And the best part is that these fans are remote controlled which means you can easily control the ambience and mood of your room with a mere click of a button. The Luminous' Aspiration range of fans is what you should consider before make you make a buying decision. Some of their most popular fans in this range are the Lumaire and Liteaire.
4. They are getting smarter by the day.
No doubt fans should be a delight to look at, but what's also important is that they should work smartly. The new age fans are designed keeping this factor in mind. And therefore, these days fans come with smart options such as remote control, light dimming options and more. Also, the motors in the fan are getting sleeker but more powerful. The noiseless feature of the fans is another smart addition to the list of innovations.
Ready to take the plunge?
If you are planning to buy a new ceiling fan online or upgrade your existing one, we recommend you to check out the exclusive range of fans that Luminous has to offer. Their fans are not just a delight to look at, but they are also one of the most energy efficient fans available in the market. So do check out their collection and give your home a more powerful, energy efficient and aesthetic fan.