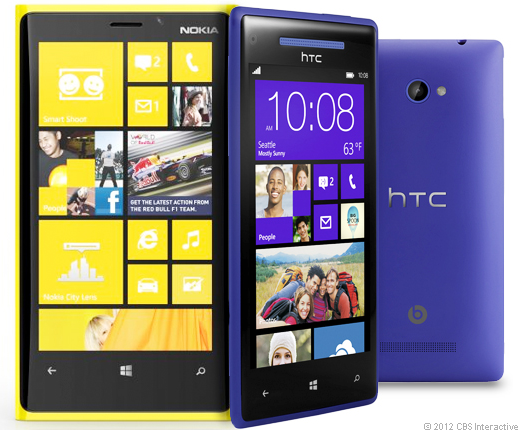 HTC's looking to make a splash into the Windows Phone 8 market with their recently announced HTC Phone 8X and its budget counterpart, the HTC Phone 8S. But can it compete with the Samsung ATIV S and the very hot Nokia Lumia 920?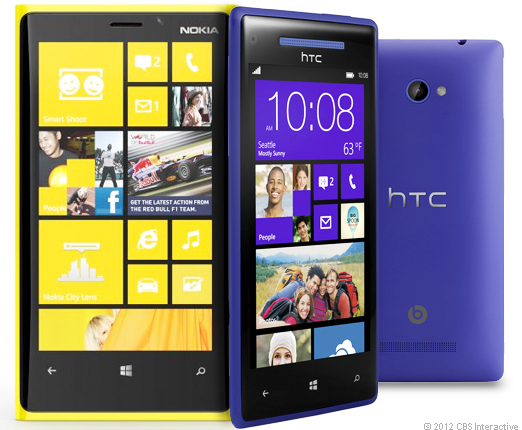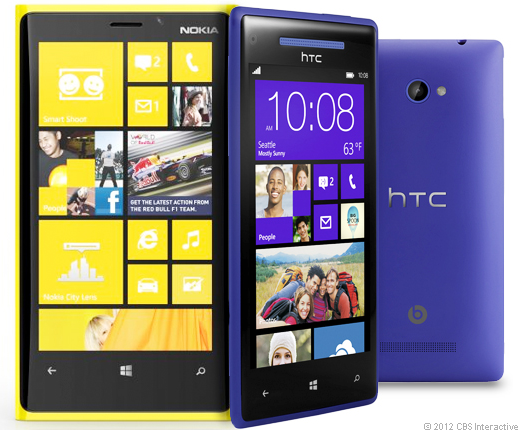 The Nokia Lumia 920 and the Samsung ATIV S clearly has the HTC Phone 8X beat in several key features but will the HTC Phone 8X trump them in one very important category — selling price?
According to a report from the International Business Times, several UK carriers have announced release dates for the Taiwanese manufacturer's flasghip Windows Phone 8 device. The announcement also gives their expected selling price for the HTC Phone 8X and should give us an idea of how much these smartphones will cost everywhere else:
"Clove will stock a Sim-free 16GB 8X at £399.98 (including VAT) and the 4GB SIM-free 8S at £224.99 (VAT included). The retailer has not mentioned a particular release date but has blogged stating the first shipment for both handsets is expected sometime in early November. Expansys and Unlocked Mobiles will offer the new smartphones at similar prices; the latter has indicated 5 November as a released date for the 8X model and 15 November for the 8S model."
At £399.98 , that means it will sell for around $600-650. That's a lot higher than the $512 price tag some Chinese websites are placing on the Nokia Lumia 920. The HTC Phone 8S, with it's smaller 4-inch screen, 4 GB internal storage, and slightly slower processor that clocks at 1 GHz is cheaper at just £224.99 (about $365) but the lower specs may be a deal breaker for some.
Looks like HTC may be in for an uphill battle for the title of best Windows Phone 8 device. They'll need to do a little better if they want to take the spotlight from the Nokia Lumia 920.
Agree? Disagree? Speak your mind in the comments below!