Are you interested in trying out the much-hyped Windows Phone 8 but think that its current darling, the Nokia Lumia 920, is a tad too expensive? Then you may want to consider getting the HTC Phone 8X. But if you're stumped as to where and how you can get it, then retail chain Best Buy may be the answer to your problems.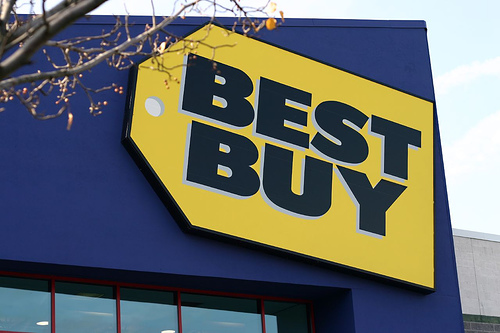 While the HTC Phone 8X and others Windows Phone 8 devices aren't expected to hit until November, after Microsoft has officially unveiled Windows 8, that doesn't mean you can't take steps to make sure you get your hands on your WP8 smartphone. That's where Best Buy comes in.
WPCentral has come across a leaked advertisement from Best Buy that points to an October 21 start date for HTC Phone 8X pre-orders:
"A Windows Phone Central reader, who chooses to remain anonymous, has sent us photos of Best Buy's upcoming store ad for October 21-27 that lists the HTC 8X as available for pre-order, both in-store and online. The flyer fails to list carrier or pricing information, but the depicted device is AT&T branded. We know from previous announcements that Verizon and T-Mobile will also be getting HTC's flagship WP8 phone. Being that Best Buy offers phones from those carriers as well, it wouldn't be shocking to find the 8X up for pre-order from all three on the same day."
The HTC Phone 8X comes with a 4.3-inch Super LCD2 display, a 1.5GHz dual-core Qualcomm S4 processor, 1 GB RAM, an 8 MP camera nd NFC capabilities. Storage is available in 8 GB and 16 GB variants. The device is also rumored to be significantly cheaper than its main rival, the Nokia Lumia 920, and is expected to cost around $600 without a contract.
Will you be heading to Best Buy next week to pre-order and HTC Phone 8X? Or are you planning to get a different WP8 smartphone? Let us know in the comments!