Did you watch Tim Cook's "lackluster" Apple Event keynote on Thursday? The considered opinion of the internet is that iPad Air 2 is still pretty awesome and, because the iPad mini 3 didn't get the same upgrades, it sucks. Wait, what? When people talk about Apple and its products, you need to understand the lingo.
The good people at Fortune in the voice of JP Mangalindan had the opportunity to go hands with Apple's just introduced iPad Air 2 and iPad mini 3 — both now available in silver, space gray and gold.
"What the iPad Air 2 lacks in sheer novelty, it makes up for with tweaks across the board," writes Mangalindan. "The new 9.7-inch tablet looks a lot like last year's model, but manages to be 18 percent slimmer — a design feat that makes the iPad Air 2 thinner than a pencil."
While that might sound no big deal, you won't get it until you hold one in your hands — it will feel very different, better even.
That said, the big deals vis-a-vis performance come courtesy of the iPad Air's A8X chip, which is a faster tablet specific variant of Apple's best-in-class A8 iPhone 6 chip. In addition to more megahertz, the A8X also offers more powerful graphics, a fact borne out by Fortune's hands on.'
"Apps open faster, websites load more quickly and a graphics-heavy driving video game I tried zipped by," adds Mangalindan. Also noteworthy is the Air 2's improved LCD display, which is easier to read in bright light.
The iPad Air 2 also features Touch ID, the fingerprint tech that anchors Cupertino's new Apple Pay mobile payments system, which begins rolling out on Monday, October 20 with the release of iOS 8.1.
iPad mini 3: Oh that?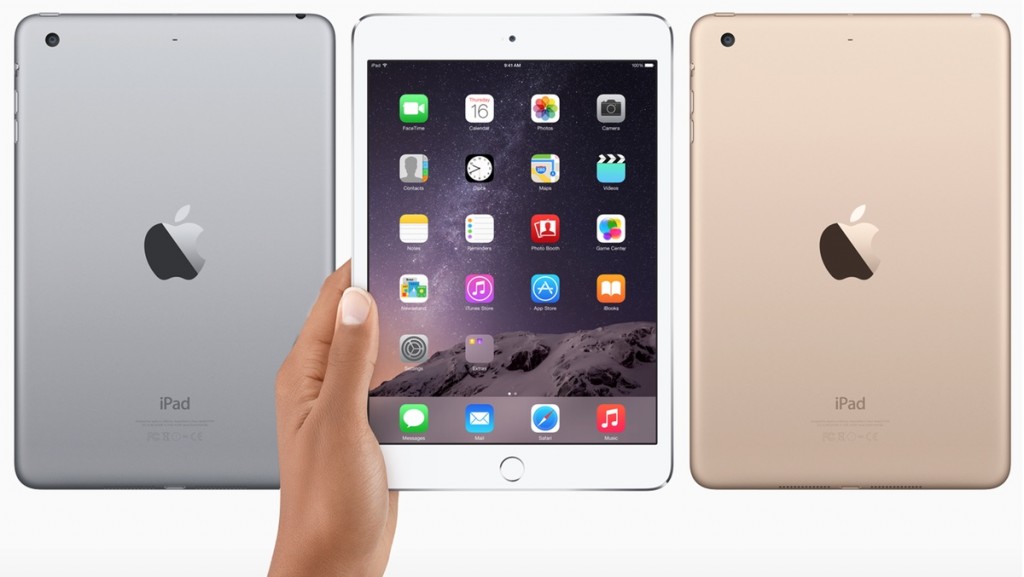 What does the iPad mini 3 do? It has the same A7 chip and graphics as last year's model. Fundamentally, the only the new things are the Touch ID enabled home button and the availability of three colors — space gray, silver and gold.
"In fact, the iPad mini 3 is virtually identical to last year's model down to the dimensions, processor and camera, so much so that handling the device gave me déjà vu," writes Mandalindan. "It's still a solid, affordable tablet — it just doesn't offer much that's new."
The bottom line? It's only slightly more expensive than whatever Samsung's 7-inch tablet sells for, but the iPad mini 3 is way better in terms of style, build quality and Apple's unbeatable apps, accessories and support ecosystems.
You know the really great thing about owning an Apple iPad? Like the company's iPhone, iPod and Mac product lines, iPad style and build quality are simply superior they just last and last.
The downside, if you can call it that, is you don't need to buy new iPhones, Macs, iPods and/or iPads every time Apple releases a new one. Yes, you want to, but need? Pfft, my nearly three-year-old iPad 3 just keeps rocking.
The iPad Air 2 and iPad mini 3 bottom line is that both best-in-class and will provide years and years of über reliable service — buy with confidence…
What's your take?