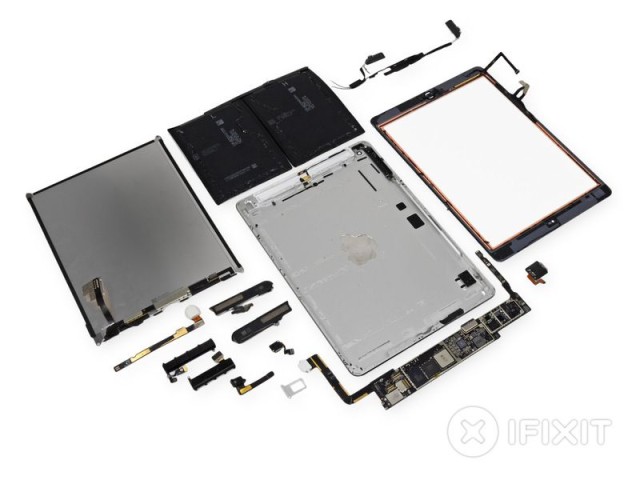 The iPad Air may not have not even been on the shelves for 24 hours yet, but the guys over at iFixit have already performed a tear down on the new iPad Air, revealing all the goodness that powers Apple's latest addition to the tablet lineup.
During the teardown, iFixit came across some interesting surprises whilst dismantling the iPad Air. One of which was that powering the new tablet is indeed the A7 chip as expected but it is a different version than that powering the iPhone 5S. The iPad Air features a APL5698 A7 processor whilst the iPhone 5S has a slightly different APL0698 version. How this actually translates into differences in features or performance is somewhat unclear at the moment, as is the reasoning Apple decided to go this way.
In addition, iFixt revealed the huge battery that is coupled with the iPad Air, of which they said is one of the hardest they've had to remove. As with most Apple devices, iFixit gave it a repairability score of 2 out of 10 indicating it is incredibly hard to repair.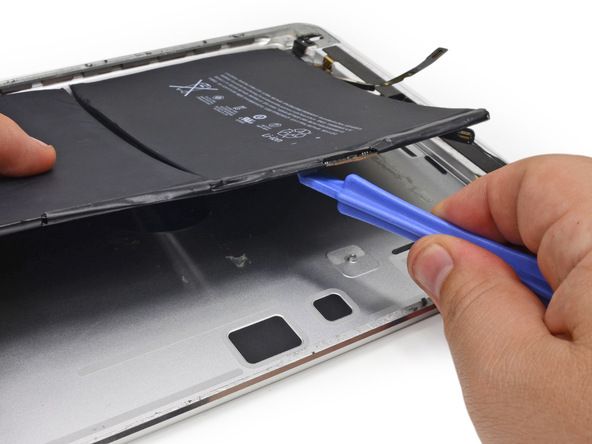 iPad Air Part List
Here's the full teardown list of the iPad Air:
Apple APL5698 A7 Processor—a slightly different version from the APL0698 in the iPhone 5s
Elpida F8164A1MD 1 GB LPDDR3 SDRAM
Qualcomm M9616M LTE Processor with 1 Gb (128 MB) of DRAM
Toshiba THGBX2G7B2JLA01 16 GB NAND Flash
NXP LPC18A1 (Apple M7 Motion Co-Processor)
Apple 343S0655-A1—this looks to be a Dialog Power Management IC
USI 339S0213 Wi-Fi Module
Apple 338S1116 Cirrus Audio Codec, also found in the iPhone 5c
TriQuint TQF6514 RF Power Amplifier Module—similar to the 6414 in the iPhone 5s
Three Skyworks SKY77-series LTE RF Power Amplifier/Duplexer Modules
Two Avago A79-series LTE RF Power Amplifier/Duplexer Modules
227 LG—likely a Murata Antenna Switch/Filter Module
WTR1605L Transceiver Module
Qualcomm PM8018 PMIC
Broadcom BCM5976C1KUB6G Touch Screen Controllers
So the iPad Air is pretty similar to the iPhone 5S, bar a few customisations that at the moment remain unclear as to the reasoning behind their differences.