Yes, Apple has announced and CEO Tim Cook reiterated that the iPad mini Retina will ship in "late November." However, whereas it might seem natural for Apple, the undisputed king of buzz marketing, to begin shipping the recently announced iPad mini Retina on Black Friday, that apparently won't be the case.
Apple Authorized reseller Target (pronounced tar-jay with a soft "j") has let the cat out of the bag — the release date listed at the bottom of the retailer's iPad mini Retina placeholder page is November 21.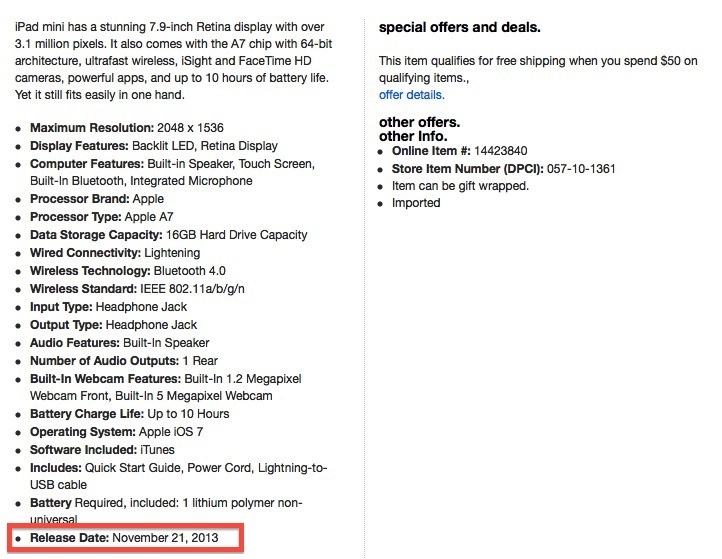 Of course, November 21 might be Target's best guess and, upon reflection, it seems a pretty reasonable estimate. Yes, Black Friday is the biggest shopping day of the year, but Apple has said iPad mini Retina supply will be limited.
Further, IHS iSuppli analyst Rhoda Alexander says that iPad mini Retina supply will be "severely constrained."
That being the case, launching the iPad mini Retina on Black Friday wouldn't be a good idea — television images of desperate parents fighting over the iPad mini Retina would definitely kill Apple's already abundant marketing buzz…
What's your take?
Via MacRumors