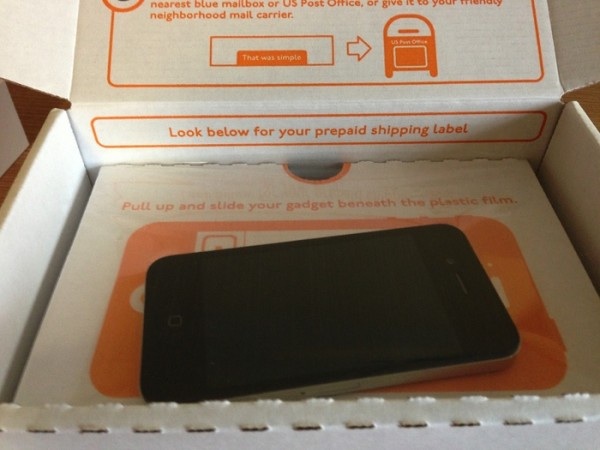 Back in June, Tapcape reported on the imminent arrival of Apple's iPhone trade in program, a key component of the company's effort to sell more handsets directly to customers. Although elements of the plan came online — improved Apple Store app with free content, improved AppleCare and free iTunes Gift Card for Back to School buyers — the iPhone trade-in program didn't materialize.
According to a new report from a reliable source, Apple Stores will begin accepting iPhone trade ins sometime next month.
MacRumors and other sources are reporting that Apple has begun training Apple Store associates, a two-hour course, and will start taking iPhone trade ins in September:
Apple has reportedly sent materials to its stores to support the initiative, while the first line of store trainers will be receiving instruction about the program today. Those trainers will then begin training other store employees next week ahead of a program launch.
That said, according to an earlier Bloomberg report, Apple partner Brightstar, an electronics recycling company, will refurbish iPhone trade ins for sale in third world countries, which prevents market cannibalization, extends market penetration and reduces the amount of waste that gets landfilled — a triple win for Apple.
Although Apple is still silent, TechCrunch has published some official looking details about the iPhone trade in program:
A customer brings a working, non-liquid-damaged iPhone into an Apple Retail Store. It's then evaluated by an employee with the help of an online site that a customer can access using the store's iMacs or iPads. The customer then answers a series of questions about the condition of the device in order to determine a value.
Their write up claims a 16GB iPhone 4 or iPhone 4S could net customers from $120 to $200, a credit that can only be used by customers that are carrier eligible. TechCrunch speculates ineligible customers could pay an early termination fee and still take advantage.
Does the rumored Apple iPhone trade in program sound like a deal to you?