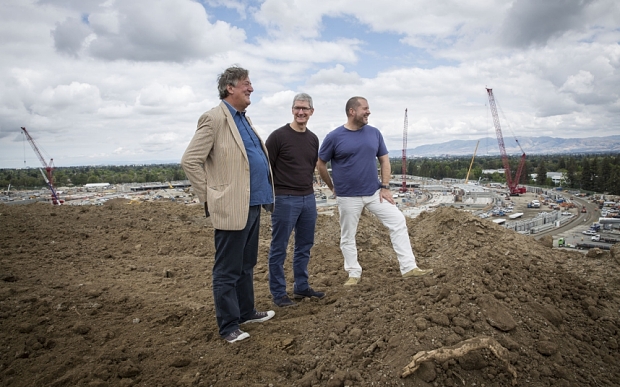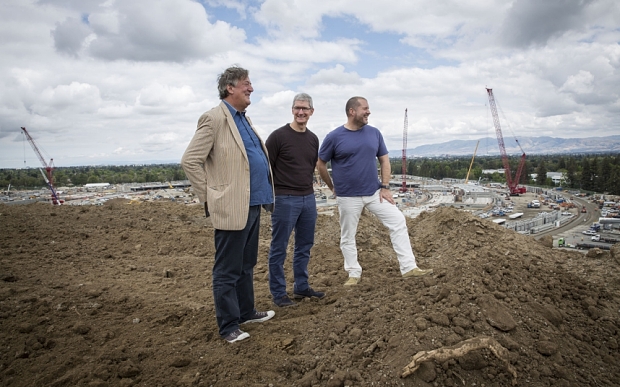 So, Tim Cook, you are going to "promote" Jony Ive, how will you do it — news conference? Announcement on the Apple.com homepage? Nope, we learned about Jony Ive's promotion from Senior Vice President of Design to Chief Design Officer in a British newspaper article by none other than Stephen Fry, über Apple fan boy and good friend of both Tim Cook and Ive.
The Telegraph broke the news that Jony Ive has been promoted to the position of Chief Design Officer, which will see hand off day-to-day management work to lieutenants and travel more.
"Until now, Ive's job title has been Senior Vice President of Design," writes Stephen Fry in The Telegraph. "But I can reveal that he has just been promoted and is now Apple's Chief Design Officer. It is therefore an especially exciting time for him."
And, here is Jony with the underlings will hand the daily minutiae of Apple's product design team.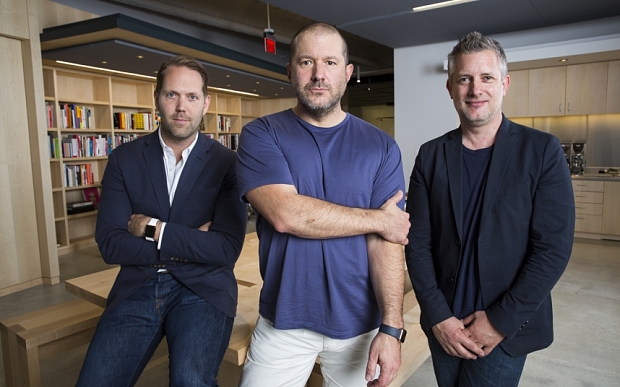 Read Tim Cook's email to Apple staff announcing Jony Ive's promotion to Chief Design Officer.
Team,

I have exciting news to share with you today. I am happy to announce that Jony Ive is being promoted to the newly created position of Chief Design Officer at Apple.

Jony is one of the most talented and accomplished designers of his generation, with an astonishing 5000 design and utility patents to his name. His new role is a reflection of the scope of work he has been doing at Apple for some time. Jony's design responsibilities have expanded from hardware and, more recently, software UI to the look and feel of Apple retail stores, our new campus in Cupertino, product packaging and many other parts of our company.

Design is one of the most important ways we communicate with our customers, and our reputation for world-class design differentiates Apple from every other company in the world. As Chief Design Officer, Jony will remain responsible for all of our design, focusing entirely on current design projects, new ideas and future initiatives. On July 1, he will hand off his day-to-day managerial responsibilities of ID and UI to Richard Howarth, our new vice president of Industrial Design, and Alan Dye, our new vice president of User Interface Design.

Richard, Alan and Jony have been working together as colleagues and friends for many years. Richard has been a member of the Design team for two decades, and in that time he has been a key contributor to the design of each generation of iPhone, Mac, and practically every other Apple product. Alan started at Apple nine years ago on the Marcom team, and helped Jony build the UI team which collaborated with ID, Software Engineering and countless other groups on groundbreaking projects like iOS 7, iOS 8 and Apple Watch.

Please join me in congratulating these three exceptionally talented designers on their new roles at Apple.

Tim
It has been rumored for years that Jony Ive and his wife Heather have wanted badly to return to England. Is this Jony's first step away from Apple? He probably has "enough" money already…
What's your take?