With the iPhone 5 release date less than a month away, new leaks are appearing with increasing frequency. Today, several iPhone 5 part leaks have appeared that claim to show the logic board for new iPhone as well as the cable for the much-rumored iPhone 5 Mini Dock.

This blurry shot posted by Chinese site Sina.com is said to demonstrate internal components from the iPhone 5, but little can be gleaned from the photos to confirm whether these are actually from the next-generation iPhone.
The report suggests that the iPhone 5 will feature the A5X system-on-a-chip used in the iPad 3, but it doesn't appear that this claim was made based on information from these components.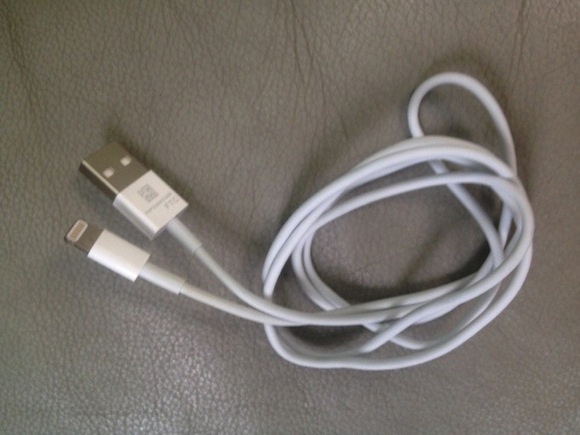 iPhone 5 Mini Dock Cable?
Just about every rumor, report and part leak to date has indicated that the iPhone 5 will feature a smaller, redesigned 9 or 18-pin Mini Dock connector.
Until now though, we've only seen shots of the dock on the iPhone itself. iLounge have posted a photo of what they claim is the USB cable for the new dock, with the "mini" part of the connector clearly visible.
The image shows a scannable QR code on the end of the USB connection – likely a quality control or tracking feature that will not appear on the final retail product.