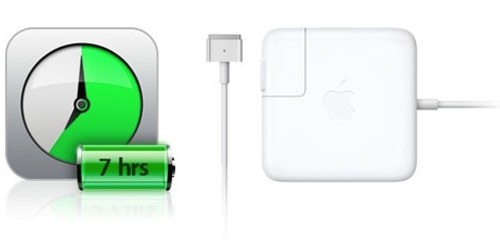 For most users Mac users, the OS X Mountain Lion launch has been virtually pain-free and exceptionally well executed. Nevertheless, not everyone made the transition sans hiccups and the single most-widely reported issue to date has been poor Retina MacBook Pro battery life. According to at least one developer, Apple's upcoming OS X 10.8.1 Update addresses battery performance.
Yes, there are minor OS X Mountain Lion issues, but this latest Mac operating system release has been pretty much trouble free. Owners of Apple's new Retina MacBook Pro have experienced battery life issues, with a minority of users (not a universal problem) seeing useable battery time reduced by up to 38 percent.
Quoting an unnamed Mac developer, a person with access to beta releases of the upcoming OS X 10.8.1, Softpedia reports Retina MacBook Pro battery issues have been resolved.
"Until I installed 10.8.1, my MacBook was showing 4h:05m after a full charge," says the dev. "After installing 10.8.1 it's showing over 8h, I'm now able to use my Mac throughout the day again without having to carry my charger."
That said, are you experiencing Mountain Lion issues and waiting for OS X 10.8.1 with bated breath? Though I initially felt like OS X 10.8 is really just "Lion, Service Pack 1," I am very much liking Mountain Lion and its many new and useful features (i.e. Notifications, Mail 6, Safari 6, GateKeeper, etc.).
Have you experienced any battery life issues with OS X 10.8 Mountain Lion on a Retina MacBook Pro? Let us know in the comments.
Image MacRumors