In the past few weeks, we've received a flurry of announcements and rumors around upcoming phablet devices that are set to compete with the class' current champ, the Samsung Galaxy Note 2. We've reported on Sony's Odin and Yuga, shared details about the HTC J Butterfly and given you a glimpse of the Oppo Find 5. Today, we're focusing on a new addition to the growing list of devices that have breached the 5-inch mark — the Huawei Ascend D2.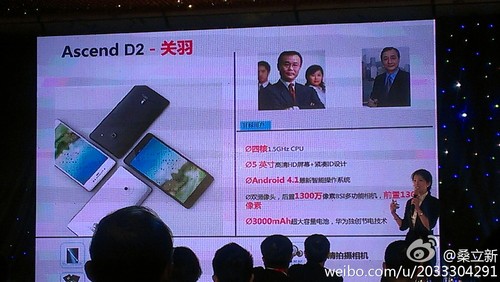 The phablet market is proving to be more lucrative than anyone initially thought. With the success of the original Samsung Galaxy Note and its successor, the Galaxy Note 2, it's no surprise that phone manufacturers are scrambling to get their own phone-tablet hybrids out to the public. Huawei recently unveiled their attempt, the Ascend D2, in China and it's got a pretty impressive list of specs. Check them out:
5-inch "edge-to-edge" display. Resolution currently unknown
1.5 GHz quad-core process (possibly their homegrown K3V)
13 MP/1.3 MP camera combo
3000 mAh battery
Android 4.1 Jelly Bean
Just for comparison, the Huawei Ascend D2's battery is significantly larger than the HTC J Butterfly (2020 mAh) and the Oppo Find 5 (2500 mAh). The only device we can think off that packs more juice is the Galaxy Note 2 itself, which just barely edges out the Ascend D2 by coming in at 3100 mAh. However, it is worth noting that the the Galaxy Note 2 also has a slightly larger 5.5-inch screen which means Huawei's phablet may end up having a longer battery life.
The Huawei Ascend D2 will be available in China "sometime next year." Details on pricing and a possible release to other countries should follow in the coming weeks. We'll be sure to hook you up with the latest news about this device as soon as they're available.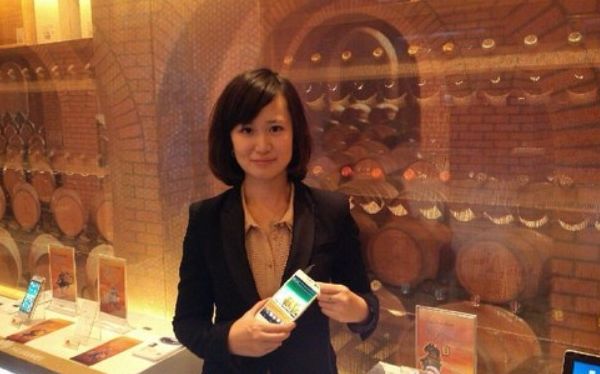 Does Huawei have a winner with the Ascend D2? Will it be the one to finally topple the Galaxy Note 2 from the top? Discuss in the comments below!
[via GSM Arena]