One of the things people are looking forward to with the release of the iPhone 5 is the update to iOS 6. According to reports, the upgrade should be available next week, on September 19. But if you're like us and want the best and the latest, we've got a way to get you iOS 6 before everyone else.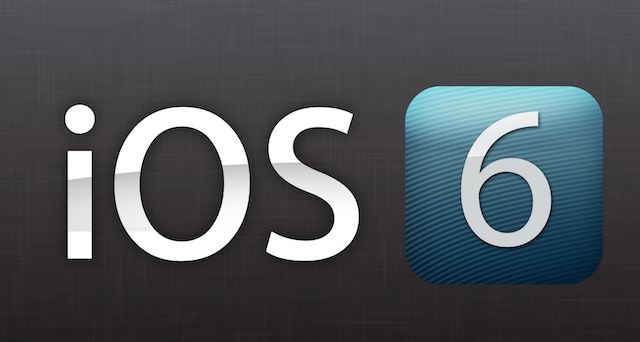 The handy-dandy guide on how to upgrade your Apple device to iOS 6 was first posted by our friends over atLifehacker. Here are the list of devices you can update and the corresponding link to the file:
Once you've downloaded the required file, here are the steps that you'll need to follow:
Open up the disk image (.dmg) and find the iPhone Software Update file (.ipsw) for your device. Drag it to the desktop, or a folder of your choosing. (Windows users will need a tool like7-Zipto do this, and will need to open the .hfs inside the .dmg as well.)
Open iTunes and connect your iPhone, iPad, or iPod touch, to your computer.
If your device isn't automatically selected in iTunes, select it and go to the "Summary" tab.
Hold down the option key (OS X) or the shift key (Windows) and click the Restore button. Browse to the .ipsw file you downloaded, select it, and wait for the update to finish.
If necessary, restore your device from backup and sync with iTunes.
The guys at Lifehacker say that theyve already tested the iOS 6 update on several devices, such as an iPad, iPod Touch and an iPhone and have not encountered any issues. However, we do want to stress that there are risks involved with any of these updates so make sure to backup your device before you fiddle around with it. That extra step could save your from ending up with a very expensive paper weight and save you from a lot of headaches in the long run.
Will you just be upgrading your existing iPhone to iOS 6 or are you getting an iPhone 5 when it hits the shelves? Share your thoughts in the comments below!