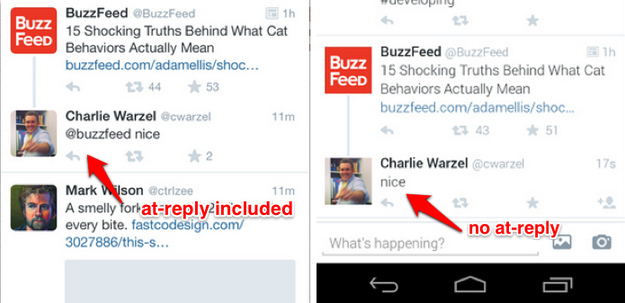 The @reply and hashtags present in tweets do take up space and just like Twitter has changed some of its features in order to move features into the background, it is reportedly trying to do the same thing with these interactions.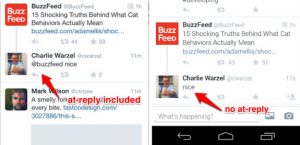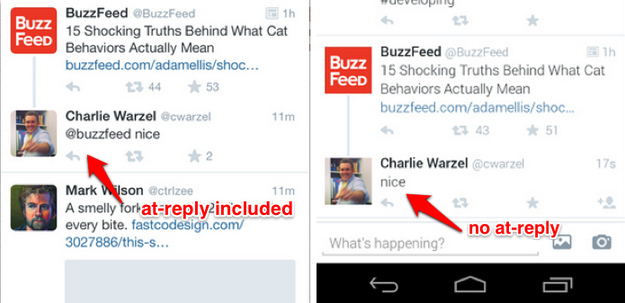 Although Twitter's head of news Vivian Schiller is not suggesting that all interactions will be pushed into the background, she said that at-replies and hashtags are "arcane" while speaking at the Newspaper Association of America's mediaXchange conference.
We are working on moving the scaffolding of twitter into the background. – Vivian Schiller
While clarifying what Schiller was talking about, Twitter pointed to a statement by CEO Dick Costolo who also mentioned putting content first and "scaffolding" in the back.
By bringing the content of Twitter forward and pushing the scaffolding of the language of Twitter to the background, – Dick Costolo
Costolo also went on to say that Twitter has already begun to work on changes that would allow the content of tweets to take up as much space as possible. The main difference between his statement and Schiller's is that Schiller mentioned specific aspects of the tweet that may no longer be necessary.
@cwarzel@stkonrath There's a lot of creative thinking going on around how to make Twitter more and more intuitive. Watch this space. – Vivian Schiller, speaking with BuzzFeed
BuzzFeed recently received a screenshot from a member of the Android alpha test group for Twitter which showed that for those users, the at-replies are hidden. By getting rid of the the @username component of a tweet, there is more room for people to write and it the replies take on the structure of a regular conversation like you would find on other platforms.
Ever since Twitter became popular, it has been adjusting the service to make more of its features automatic and the overall design cleaner. Therefore, the hint from Schiller may very well have been an accidental information drop in regards to what Twitter has coming down the pipeline.
Summary

: Twitter's Vivian Schiller has stated that at-replies and hashtags are "arcane" and that the company is working on putting the "scaffolding" into the background.

image credit: buzzfeed